Purpose of the Sustainable Development Network
The University of Glasgow has a significant history of sustainability-related research involving at least 10% of academic staff. This represents a spread of expertise across all four Colleges. The University's expertise also includes satellite centres such as the Scottish Universities Environmental Research Centre (SUERC), the Dumfries campus and the Scottish Centre for Ecology and Natural Environmental (SCENE) at Rowardennan, Loch Lomond.
The rationale for a new Sustainable Development Network is to link the University's four Colleges in a more coherent way that will offer cross-cutting inter-disciplinary research to tackle some of the major global sustainability challenges and to present a unified front to stakeholders and the external world. The idea is also to link with the Research Councils UK inter-disciplinary agenda: Living with Environmental Change.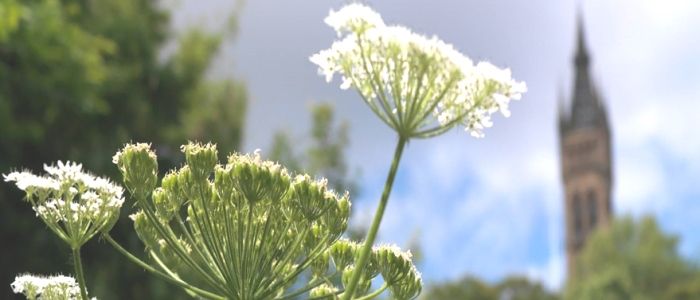 The broad aims of the Sustainable Development Network
To be an internationally recognised interdisciplinary research centre in sustainability, bringing together the breadth of expertise available in Glasgow University and its associated research centres.
To maximise research funding potential through the RCUK inter-disciplinary research agenda and other comparable initiatives.
To promote new approaches to public engagement and interlinks with key stakeholders in Scotland and beyond, through shared collaborative research programmes.
To engage with the University of Glasgow UG and PGT Sustainability Teaching as well as Campus Sustainability initiatives in Energy, Transport, Waste and Biodiversity.