Atlantic Exchanges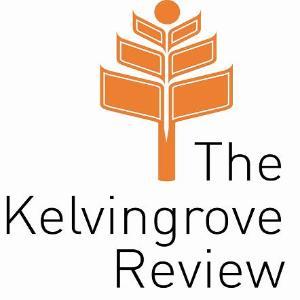 For Issue 4 of The Kelvingrove Review, the editorial team experienced their own Atlantic Exchange as ideas for the issue were passed from international postgraduate student and lead editor Micaela Maftei in Toronto, to the board in Glasgow, Scotland and back again. We felt the differences as well as the connections between the two countries in our correspondance on an inter-continental relationship that has existed for hundreds of years. This example of diasporic communication highlighted to us during the production of the issue is only one of the many themes covered by the publications gathered together for 'Atlantic Exchanges'. We also have a smattering of diverse and interesting non-themed reviews for our reader's enjoyment. This issue of TKR is introduced by the poem 'The Colour of the Singerman's Song' by Kei Miller. We feel his words exemplify the themes involved with Atlantic Exchange, so we'll let his words speak for us. We are immensely grateful to Kei for allowing us to use his poem.
TKR is also pleased to launch our new logo to whom we thank Jenna Pollock for all her work. Our logo represents a new phase for The Kelvingrove Review as our popularity increases with publishers, reviewers and writers and we hope the re-vamped face of our webpages will continue to represent a journal that focuses on cutting edge thought in stimulating scholarly texts.

Articles are in PDF format. If you do not already have Adobe Reader on your computer, you can download it for free from www.adobe.com.
The Colour of the Singerman's Songs by Kei Miller
If the Singerman had gone to America

he woulda sung the blues

he woulda sung the blues

with a voice like John the Baptist

with a tongue covered in sand

and his blues woulda been that kinda blues

that is fed on locust and honey,

blues like a cry that cometh

from the wilderness, blues

like the sound of warthogs alarmed at the sky,

and the Singerman woulda sung it

from his field in Arkansas, straight

to Harold Arlen's sitting room

and Arlen woulda gone to the keys

to write a song more sad than Blues

in the Night. But the Singerman did not go

to America. He stayed right here;

so bless up to him, and his song, and all music

that is sad in its own colour,

bless up to the notes that fall like flakes

of rust; bless up to every song that makes

its own way out of dungle, a path straight through

ghettoes, bless up to the mento which becomes ska

which becomes rubadub which becomes legend;

bless up all the red-gold songs, the weary evening time songs,

songs given to us by the Singerman.
Contents
Themed Reviews
Atlantic History: A Critical Appraisal Edited by Jack P. Greene and Philip D. Morgan
Reviewed by Michael Morris TKR4-1
Cuban-American Literature and Art: Negotiating Identities Edited by Alvarez Borland and Lynette M.F. Borsch
Reviewed by Christine Lohmeier TKR4-2
Fresh: A Perishable History By Susanne Freidberg
Reviewed by Kathryne Dycus TKR4-3
Juke Box Britain: Americanisation and Youth Culture 1945-60 By Adrian Horn
Reveiwed by Rhona Gordon TKR4-4
Soundings in Atlantic History: Latent Structures and Intellectual Currents, 1500-1830 Edited by Bernard Bailyn and Patricia L. Denault
Reviewed by Andrew David Struan TKR4-5
Transatlantic Women's Literature By Heidi Slettedahl Macpherson
Reviewed by Amy Murphy TKR4-6
Non-Themed Reviews
A Book of Silence By Sara Maitland
Reviewed by Micaela Maftei TKR4-7
Deviant Burial in the Archaeological Record Edited by Eileen Murphy
Reviewed by Morgana McCabe TKR4-8
Identity Theft: The Cultural Colonization of Contemporary Art Edited by Jonathan Harris
Reviewed by Mark West TKR4-9
The Short Story Edited by Ailsa Cox
Reviewed by Laura Tansley TKR4-10
The Work of Giorgio Agamben: Law, Literature, Life Edited by Justin Clemens, Nicholas Heron and Alex Murray
Reviewed by Matt Rodda TKR4-11