Nationwide survey launched to map and measure the value of Scotland's music industry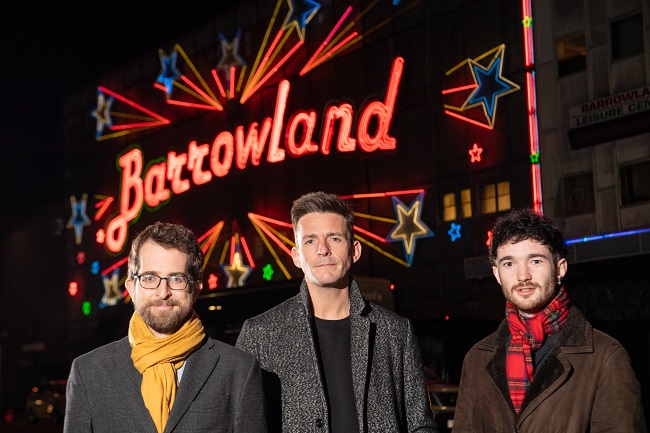 A new survey targeting everyone who works across the music industry in Scotland (freelance, part-time or full-time) has been launched today as part of a PhD project centred around mapping and measuring the value of Scotland's music industry; economically, socially and culturally.
Led by the University of Glasgow in partnership with the Scottish Music Industry Association (SMIA), the 3.5 year project launched in December 2019 and was designed to explore how much money the sector generates in sales and services annually.
The PhD is being delivered by Robert Allan, a founding member of the band Glasvegas, and supported by Matt Brennan, a reader in popular music at the University of Glasgow's College of Arts.
With the project having launched just three months ahead of the Covid-19 pandemic, the timing of this research proves crucial in articulating the value of a sector in urgent need of support, having been severely impacted by lockdowns and Coronavirus mitigation measures.
The research will highlight how much money the Scottish music industry generates annually, how many full-time and part-time workers are employed in it and which of the industry's sub-sectors are represented in Scotland. It aims to provide a robust map of the music industry in Scotland, and will also focus on the impact of the pandemic on a sector which was found to generate £453 million for the Scottish economy through music tourism in 2019 ('Music By Numbers 2020', UK Music).
Jason Edwards, Executive Director of the Scottish Music Industry Association (SMIA), said: "When we launched this research project back in December 2019, we had no idea of the range of significant challenges our industry would face just a few months later. Now almost a year and a half since the start of the pandemic, the research proves more crucial than ever. We encourage as many people as possible to take part in the survey to firmly highlight the economic, social and cultural value of music in Scotland; allowing us to strategically support the restart and recovery process by having a firm understanding of where future opportunities and development needs lie."
Matt Brennan, Reader in Popular Music at the University of Glasgow, said: ​​"It goes without saying that the Scottish music sector is valuable, but with this survey we hope to gather both numbers and narratives to better document and understand this value in detail. The university is excited to support Robert as a doctoral candidate and to collaborate with the SMIA on this PhD project."
Robert Allan, Researcher at the University of Glasgow and founding member of the band Glasvegas, said: "This research will be invaluable to all of those operating within the music sector in Scotland from grassroots up to the commercial level. The more responses the survey receives, the more robust the research project will be. By successfully mapping and measuring the industry, we can identify its strengths and weaknesses and implement real change at policy level from within the government."
The survey is seeking responses until the deadline of 7 September 2021. Whilst personal data is being requested to ensure an accurate understanding of the value of the sector, all responses will be anonymous, confidential and aggregated, and will be managed in accordance with GDPR legislation.
All industry practitioners who participate in the survey will be entered into a prize draw to win £250 worth of record store tokens; an industry-led initiative by the Entertainment Retailers Association (ERA) designed to support independent record stores across the UK.
---
ABOUT THE SCOTTISH MUSIC INDUSTRY ASSOCIATION
The Scottish Music Industry Association (SMIA) is a not-for-profit trade body and membership organisation which exists to strengthen, empower and unite Scotland's music industry.
As a Creative Scotland Regularly Funded Organisation (RFO), we work to create and nurture an inclusive membership community which reflects the full spectrum of Scotland's music industry. We give voice to our membership when speaking to Government, Parliament and development organisations, and we both produce and support projects and programmes that stimulate sustainability, domestic and international growth, development and innovation in Scotland's music sector. Our services, projects and events are designed to strengthen and increase the value of Scotland's music industry on the world stage: economically, socially and culturally.
For further information on the SMIA and its services, projects and events please visit www.smia.org.uk.
Keep up to date with the SMIA across our social media channels:
Twitter: twitter.com/TheSMIA | Facebook: facebook.com/TheSMIA | Instagram: instagram.com/the_smia
ABOUT CREATIVE SCOTLAND
​​Creative Scotland is the public body that supports the arts, screen and creative industries across all parts of Scotland on behalf of everyone who lives, works or visits here. We distribute funding provided by the Scottish Government and The National Lottery. Further information at creativescotland.com. Follow us on Twitter, Facebook and Instagram.
First published: 15 July 2021