UofG helps UKRI launch public information website on coronavirus
Issued: Mon, 06 Apr 2020 12:00:00 BST
Senior researchers at the MRC-University of Glasgow Centre for Virus Research (CVR) have contributed to a new public website for those interested in the science of COVID-19 – making their expertise relevant to the current coronavirus outbreak available to the general public.
The website, Coronavirus: the Science Explained, provides authoritative and up-to-date explanations of the scientific evidence behind the COVID-19 pandemic. Topics include evidence and facts about the virus, information on how people are infected and treatment options. Content is tailored specifically for non-specialists and there are links to published and pre-published scientific papers.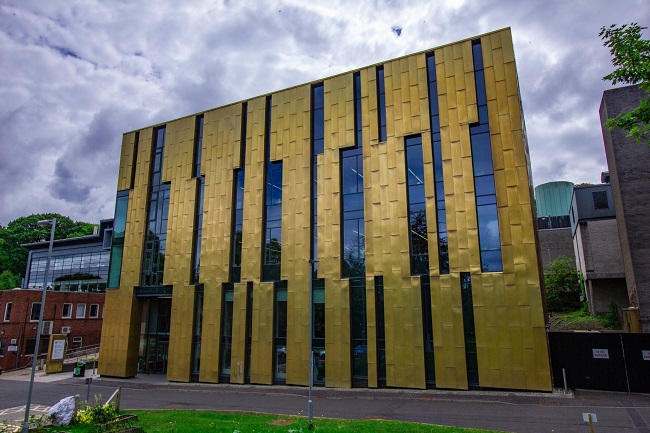 The site was developed by UK Research and Innovation with the support of the UK Government's Chief Scientific Adviser, Sir Patrick Vallance, and Chief Medical Adviser, Professor Chris Whitty.
Professor Massimo Palmarini, Director of the CVR is a contributing editor to the website alongside Professor Margaret Hosie, other investigators at the CVR and a number of other UK experts.
Looking for trustworthy, accurate information on the #COVID19 pandemic? Prof Massimo Palmarini, Director of the @CVRinfo, and a team of senior UK scientists, have created @UKRI_News Coronavirus: the science explained. #unisupport @UofGlasgow @The_MRChttps://t.co/hzthtCvmUs

— UofG MVLS (@UofGMVLS) March 30, 2020
In addition to contributions by the University of Glasgow, articles have come from researchers at University of Oxford, University of Edinburgh, Imperial College London, King's College London and the London School of Hygiene and Tropical Medicine.
Edited by Professor Chris Dye, a biologist, epidemiologist and public health specialist at the Oxford Martin School, University of Oxford, the website will also help to counteract web disinformation and pseudoscience about the virus.
The website was made possible thanks to support from the European Bioinformatics Institute which is part of EMBL, Europe's flagship laboratory for the life sciences. The Government Office for Science, Department of Health and Social Care and the National Institute for Health Research are also all supporting the initiative.
Professor Palmarini said: "The CVR and its scientists are at the centre of Scotland's – and the UK's – response to the current coronavirus outbreak. As the largest group of virologists in the UK with the facilities to handle samples from infected patients, we are well placed to conduct pivotal research into emerging diseases such as COVID-19.
"We also believe it is vitally important that the public can have access to trustworthy and up to date scientific information, and we are pleased to be part of this UKRI Coronavirus: the Science Explained site."
UKRI Chief Executive Sir Mark Walport said: "In these difficult and unprecedented times, it's vital that people have ready access to up to date scientific information and evidence. The Coronavirus: the Science Explained website will be a valuable resource and we're enormously grateful to researchers at the University of Glasgow and all our other partners across Government and the research and innovation community for their support of this initiative."
---