People First: Enabling New Ways of Working
Through our People First initiative colleagues from across the University have come together to identify, explore and implement new approaches to our future working environment. Encompassing the people, space and technology implications for the University, we aspire to embed these new approaches over the next five years.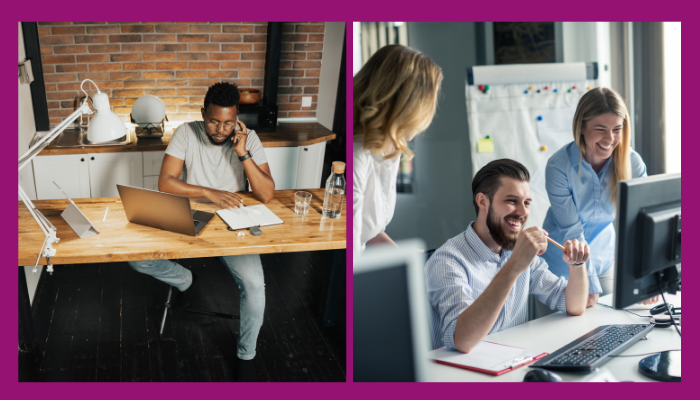 Hybrid Working
Hybrid working is the ability to vary place of work, most commonly it is a mix of working on campus and at home. Here we share our Hybrid Working Portal with guidance and good practice to support you in adapting to Hybrid Working in your area.
We look forward to sharing some case studies of where Hybrid Working is being piloted across the University here and in our My Glasgow News over the coming months.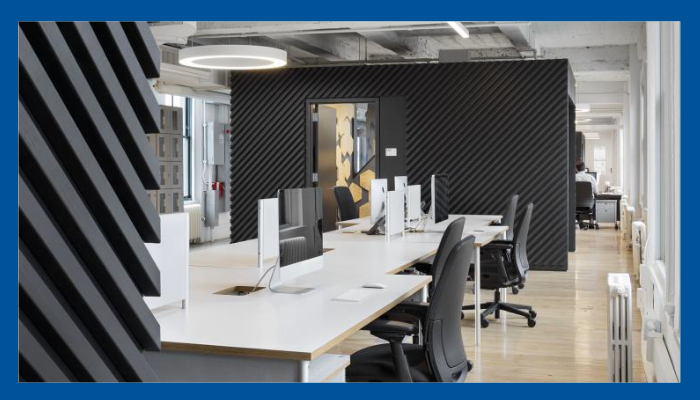 Agile Spaces
Agile Working is the ability to work anywhere when on campus. We will be piloting some "Agile Working Zones" in various locations across the University to trial and assess future ways of working when on campus. We will share further information on these pilots as they emerge:
Institute of Health & Wellbeing
School of Engineering
Tay House
Isabella Elder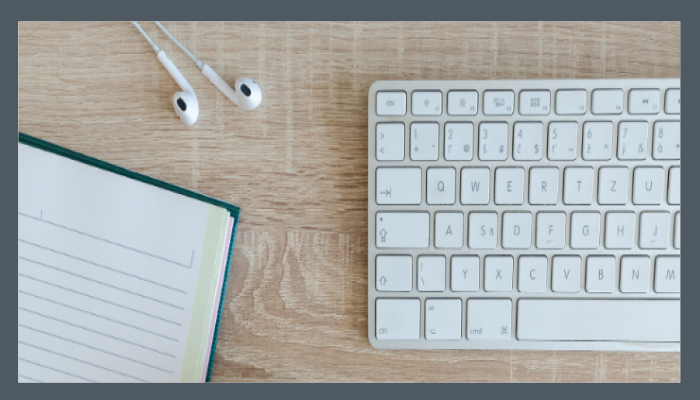 Modern Ways of Working
Information from our WCG Transformation team on the latest working practices designed to simplify and improve the delivery of change and projects on both a small and large scale.
Technology to support new ways of working
The University has been exploring and developing innovative ways to support the way we work on Campus, including:
Research Labs
We are working to identify and pilot innovative research lab spaces, as a way of increasing the ease, creativity and connectivity by which we do research, and overcome the obstacles presented by reduced travel and limited building occupancy. We will share further information on some of our themes as they develop:
About the Enabling New Ways of Working Group
The aims of this project are:
to reach agreement with the University community on the most appropriate approach(es) to hybrid, agile and flexible working and how best these might be implemented across the University, and
to provide enabling policy, technology and space related frameworks in implementing and embedding these new ways of working.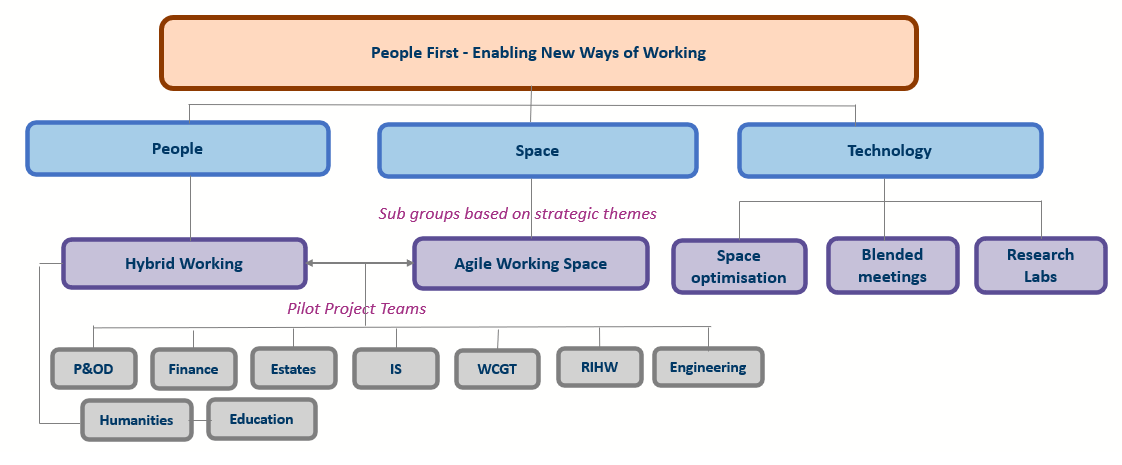 Working Group Members
Christine Barr: Executive Director of People & Organisational Development - *Lead project sponsor
Prof. Michael Brady: Head of School of Humanities - *People theme Sponsor
Billy Howie: Head of Operations, College of Social Sciences - *Space theme sponsor
Peter Mitchell; Assistant Director, End User Computing - *Technology theme sponsor
Prof. Chris Pearce: Vice Principal Research
Prof. Moira Fischbacher-Smith: Vice Principal Learning & Teaching
Prof. Jill Pell: Director of Institute of Health & Wellbeing
Prof. Margery McMahon: Head of School of Education
Ian Campbell: Executive Director of Estates
Susan Ashworth: Executive Director of Information Services
Mark Johnston: Director of IT Services
Sarah Quinn: Director of Programme Delivery
Linsay Gilchrist: People & OD Communications & Engagement Lead
Enabling New Ways of Working Design Principles
Develop hybrid working approaches that enable the University to deliver on our core purpose and strategic objectives of developing our community at home and abroad, connecting the community together, and discovering solutions to the world's grand challenges.
Be people-led. You understand how we can organise work, and how our spaces should be configured and used. We will listen and respond to great ideas.
Be open-minded. We must continue to recognise that the ways we have operated in the past may not be the best way of operating in the future. We will experiment, recognising that will make the occasional mistake. We will learn quickly what is, and is not, appropriate for the University and adapt appropriately.
Develop inclusive ways of working, recognising that aspects of hybrid working impact differentially on individuals and their circumstances. Ways of working will be able to be personalised to respond to where colleagues are most productive and will recognise that a single way of working is not appropriate for all tasks or teams.
Give choice to staff in how they split their time between campus and other places of work where possible and in a way that allows delivery of work commitments.
Focus on outcomes of work and away from monitoring hours worked – or a presenteeism culture.
Develop guidance to help staff and their managers understand clearly what is, and is not, allowable within a broad framework.
Develop leadership capacity to consistently and authentically implement hybrid working across the University in a way that appropriately balances the desires of the individual with the needs of the team to deliver the task.
Prioritise the development of a culture that promotes the health, safety and wellbeing of staff. We recognise that hybrid working will create a range of concerns that will vary between individuals. We will endeavour to mitigate these concerns.
Ensure that sufficient resources are allocated to the roll out of hybrid working environments to enable any pilots to be implemented properly.
Further Information
If you would like to get involved in People First: Enabling New Ways of Working by being a pilot area, have a story on how you have implemented new ways of working in your area, or have further questions/feedback about the initiative, please email peoplefirst@glasgow.ac.uk.