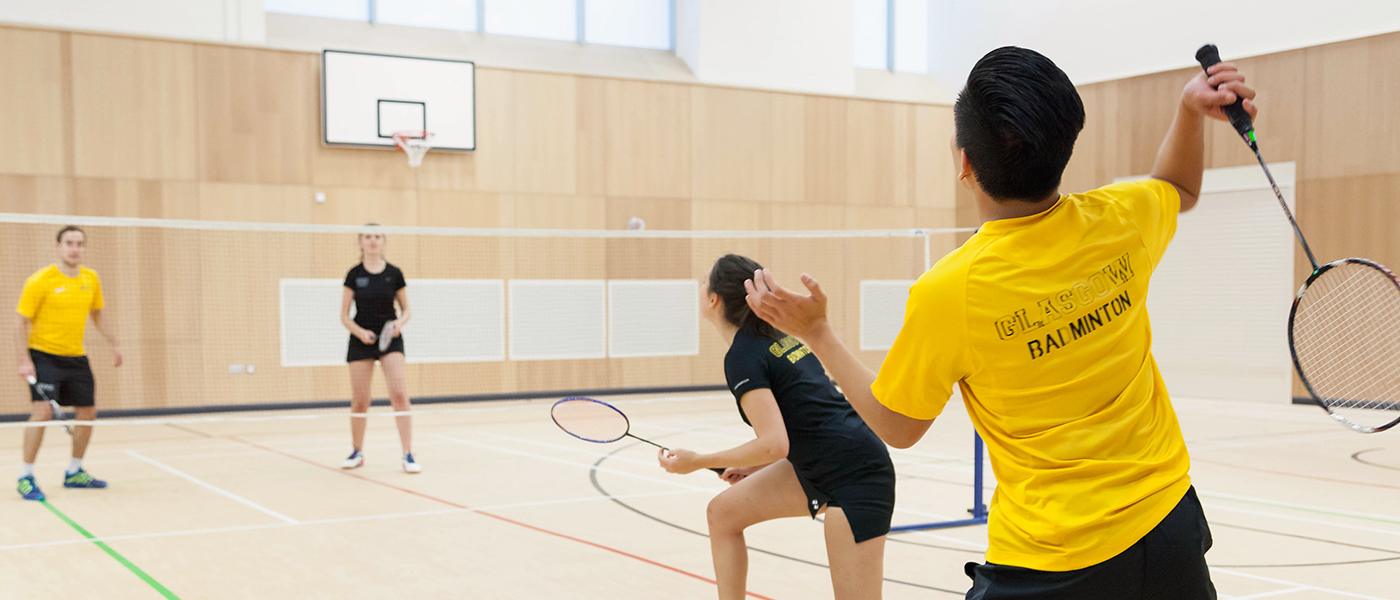 GU Badminton Club
Contact
If you enjoy meeting new people, learning or improving a new skills as well as keeping your fitness up then the badminton club is the place for you!
Our badminton club is open to players of all abilities: whether you've never held a racket before, haven't played for a while or have played competitively there is a session available to everyone!
The Success
The club has 3 mixed competitive teams which have had great success in previous years, including the 1st team winning the BUCS trophy.
Our 1st and 2nd team play in the Scottish BUCS leagues each years, with all our teams consistently performing within their respective teams. These teams allow us to play highly competitive games against other universities and also play in the Scottish University Championships near the end of the season, which we have a positive track record in.
We have recently introduced a 3rd mixed team entering against other strong mixed teams in Glasgow to allow more players to play competitively. We look forward to continuing to find other ways to allow as many players to play in competitive games.
Training
Training sessions are open to competitive and recreational players alike, with all standards of play catered for in a friendly, sociable environment. There is coaching available to all members and UofG Sport also offer drop-in sessions where gym members can participate in organised matches. We also have coaches available at our recreational session to offer advice as well as professional coaching at our competitive teams training sessions.
Socials
The club also has a vibrant social scene with events arranged throughout the year. Along with regular nights out, you can look forward to events such as the subcrawl, Christmas Dinner, and joint social events with other clubs.
Joining
If you're interested in joining and would like to ask any questions or receive more information, please contact us – or visit us at the Freshers Fayre at the beginning of the academic year.
Last updated: 19/11/2018
Contact
How to Join
Joining is a simple, three-step process:
Join UofG Sport with a full-access Academic Year membership
Contact the Club about what membership type you should select
Use the Club Management Portal to join the Club online