James Rowe
Effective Learning Adviser (College of Science & Engineering)
Academic Advice in Science & Engineering
Students in Science & Engineering can make an appointment or come to a class with the Effective Learning Adviser for the College (or one of his Graduate Teaching Assistants) to talk about anything related to their academic work. Common topics include:
academic writing (essays, lab reports, research proposals)
critical analysis
scientific presentations
time and project management
effective, evidence-based study and revision methods
James Rowe
Effective Learning Adviser (College of Science & Engineering)
Pre-recorded classes and online materials
Academic Development
> Moodle page for this series - https://moodle.gla.ac.uk/course/view.php?id=10317
| | |
| --- | --- |
| Title | Description |
| Lectures, labs, and tutorials | We discuss how to approach your classes in a strategic way so that you get the most out this valuable time with your lecturers. |
| Working in groups | Group work is an integral part of many degree courses. This class will show you how to get the most out of assessed and informal group work. |
| Exam revision strategies | We will show you the best revision strategies, and how to combine them to the best effect in the weeks before an exam. |
| Avoiding procrastination | Procrastination is normal! But this class will help if you feel that it is getting in the way of your studies. |
Science Writing: Fundamentals
> Moodle page for this series - https://moodle.gla.ac.uk/course/view.php?id=10316
| | |
| --- | --- |
| Title | Description |
| Planning and structuring an essay | A well structured essay will ensure that your writing is clear and concise with logical flow. In this class, we'll look at how to plan your essay and structure your argument. |
| Lab report writing | A lab report usually follows a standard format, with each section of the report fulfilling a unique job. We'll work through these sections and tell you what the expectations are for each. |
| Reflective writing | In many science degrees (particularly in clinical subjects) you are required to reflect on your practice and communicate your learning. We'll look at how to write reflectively for an academic audience. |
| Referencing and plagiarism | This class will show you how to cite according to the University's requirements so that your writing is professional and credible. |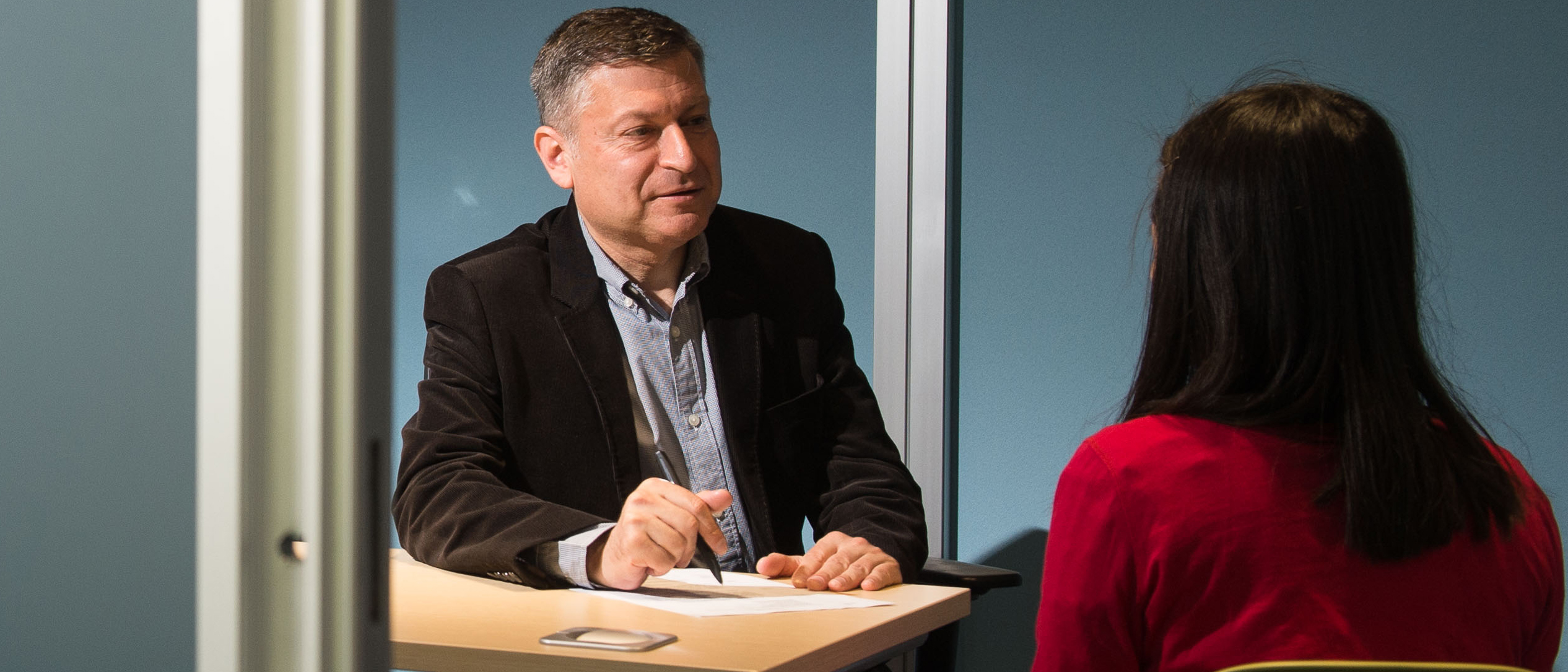 Appointments
Undergraduate and PGT students can make an appointment with one of the advising team (GUID required). The booking diary shows appointments available in the next 21 days only.
All appointments will take place online.
Room 308
McMillan Reading Room
University Avenue
University of Glasgow
G12 8QQ
James Rowe
James is the Effective Learning Adviser for the College of Science and Engineering, working within Student Learning Development (SLD). He has a MMath from the University of St Andrews. His PhD is in category theory and algebraic geometry, studying at the University of Glasgow.
Teaching Requests
James currently lectures on several degrees across Science & Engineering. To find out what teaching he can offer on your course, get in touch by email.
Room 308
McMillan Reading Room
University Avenue
University of Glasgow
G12 8QQ