The Peer Team
We are a team of eight student interns, four GTAs and one facilitator whose purpose is to support, embed and develop peer learning across the university. We are constantly working to develop our experitse in all things peer, create resources and assist with any peer project that is currently happening or wants to happen at the University of Glasgow.
We can help you design a peer project, and provide advice, resources and support to help you run an initiative. We are also working to create a centralised training training programme and Peer Assisted Study Sessions (PASS) within SLD in the upcoming months.
For any questions and consultations, you can email or book an appointment with our Peer Learning Facilitator.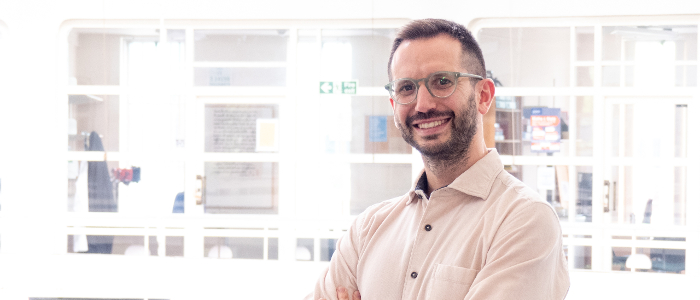 Dr Aleix Tura Vecino
Peer Learning Facilitator
aleix.turavecino@glasgow.ac.uk
Room 320, McMillan Reading Room, University of Glasgow, G12 8QQ
Working pattern: Mon-Fri (9-17)