The Peer Learning Team
We are a team of eight student interns, four GTAs and one facilitator whose purpose is to support, embed and develop peer learning across the university. We are constantly working to develop our experitse in all things peer, create resources and assist with any peer project that is currently happening or wants to happen at the University of Glasgow.
For any questions and consultations, you can email our Peer Learning Coordinator.
Dr Aleix Tura Vecino
Peer Learning Coordinator
I am the Peer Learning Facilitator in Student Learning Development (SDL) at the University of Glasgow. My role involves the enhancement of student academic performance and wellbeing through the fostering of student communities and multiple student-led activities. I lead a team of GTAs and student interns to help develop and implement peer learning initiatives across all four Collages at the University of Glasgow.
Our team has expertise in, and is interested in hearing about, all things peer: from peer-learning groups and peer-assessment to mentoring and students' institutional sense of belonging and identity. Besides helping the University of Glasgow's Schools run their peer learning projects, we run the University's Peer Learning Leader Training and are building a provision of Peer Assisted Learning Schemes centralised within SLD.
My academic background is in English Literature, and I have published work on short fiction theory, identity politics and the anthology as a literary work. In conjunction with my work in SLD I am writing my first monograph, The Short Story Anthology and Women's Writing (Routledge, 2025) and I am an assistant editor of the academic journal Short Fiction in Theory and Practice.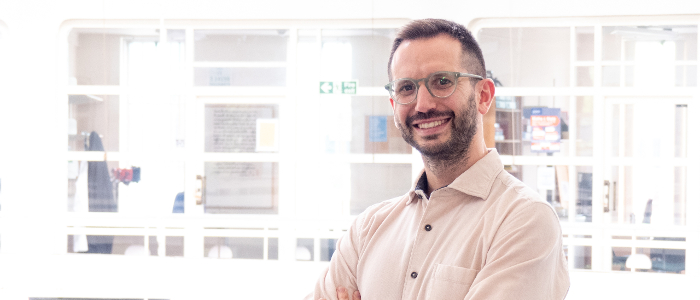 Dr Aleix Tura Vecino
Peer Learning Coordinator
aleix.turavecino@glasgow.ac.uk
Room 320, McMillan Reading Room, University of Glasgow, G12 8QQ
Working pattern: Mon-Fri (9-17)