HR Excellence in Research Award
These pages relate to the HR Excellence Award documentation but have been superseded by the new Concordat action plans. The University signed up to the UK Concordat in April 2020.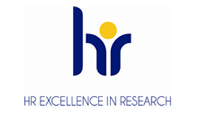 Following external peer-review by the European Commission in 2018/19, Glasgow successfully retained its HR Excellence in Research Award.
As one of the first to receive the award in 2010, this review gave us the chance to reflect on progress and key achievements with implementation of the Concordat for Career Development of Researchers. As part of this, we set out a new four-year strategy for how we can continue to improve and ensure that Glasgow remains a welcoming and attractive place to do research.
Since 2010, the University has seen a huge growth in both the level of support offered to early-career researchers as well as its uptake. One of our first actions was to develop a Code of Practice for the Management of Research Staff which sets out roles, responsibilities and expectations for the management of researchers at the start, middle and end of a research project. Other achievements include a tailored Performance and Development Review form, mentoring programmes, increased research staff presence on decision making bodies and expectations for a commitment to career development becoming embedded into everyday processes for PIs and researchers.
In 2015, we established a Postdoctoral Researcher Forum, which acted as a key point of contact for consultation on our new action plan.
The HR Excellence in Research submission was led jointly by Research and Innovation Services and HR, with input from key university services (including the Employee and Organisational Development Unit, the Equality and Diversity Unit and the Careers Service). Our action plan was developed with input from early-career researchers across the University, as well as local Research and Knowledge Exchange Committees.
Future strategy is focussed on P&DR, mentoring, communication, training and networks, which will have a real impact on the experiences of researchers at Glasgow. One of the main themes of is to embed policy and practice at local level, alongside initiatives such as Athena SWAN and the other Research Culture projects underway at the University.
You can read our documents from each stage of the process below. Our 2018 submission to the European Commission highlights our progress against the European HR Strategy for Researchers (HRS4R).
University of Glasgow Strategic Plan
View the University's policies and procedures on recruitment (note that these align with expectations from the European Open, Transparent and Merit Based Recruitment of Researchers (OTM-R))
'Four years on' review documents (December 2014)
An external peer review process took place in early 2015, resulting in the University successfully retaining its award. The documents below outline progress so far, our new strategy for Concordat implementation (2015-18) and the process for oversight and consultation.
'Two years on' internal review (December 2012)
These documents formed the 'two year on' internal review process. ‌
2010 Action plan documents
In 2010, the University submitted the following documents, to successfully apply for the HR Excellence in Research Award.
‌