Purpose: The Welcome survey collects early feedback from students on their initial University experience. There are questions regarding pre-application; application; arrival and first steps; induction and orientation; and first impressions.

Population: New Undergraduate and Postgraduate Taught students

Timing: Mid-October until end November
Welcome Survey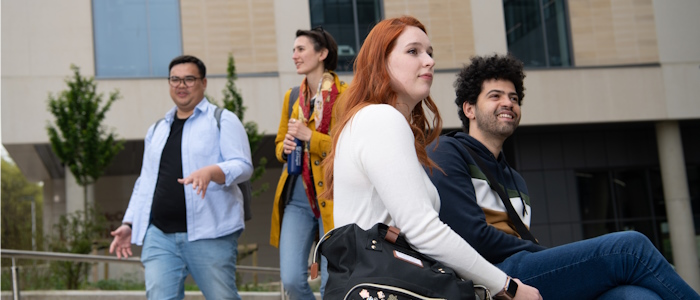 Please note that the Welcome Survey has been cancelled due to the Coronavirus (COVID-19) outbreak
Watch out for the Welcome Survey which runs every week - Have Your Say!
The quality of the student experience is core to our University strategy and views on their early student life experience are extremely important to us.

Hearing about these views helps us to improve your experience and that of future students at the University.

This survey, which takes approximately 10 minutes, is for new entrant Undergraduate and Postgraduate Taught students during October/November each year.
Your responses will be combined with those of others to help inform us about the experience of UofG students. This will help us to make further improvements for future students. Please see the impact of previous surveys: You Said, We Did!
Students who are are eligible will receive an email inviting them to participate by accessing MyGlasgow Students where they will see a link:
Once the survey commences, you will be offered an opt-out option if you do not want to complete it.
Please see the University's Student Privacy Notice which tells you how any personal data which you submit will be utilised and protected, and the rights you have in relation to it: Student Privacy Notice
If you have queries regarding the Welcome Survey please contact us at
planning-central-surveys@glasgow.ac.uk
Purpose: The Welcome survey collects early feedback from students on their initial University experience. There are questions regarding pre-application; application; arrival and first steps; induction and orientation; and first impressions.

Population: New Undergraduate and Postgraduate Taught students

Timing: Mid-October until end November