Purpose: The Welcome survey collects early feedback from students on their initial University experience. There are questions regarding pre-application; application; arrival and first steps; induction and orientation; and first impressions.

Population: New Undergraduate and Postgraduate Taught students

Timing: Mid-October until end November
Welcome Survey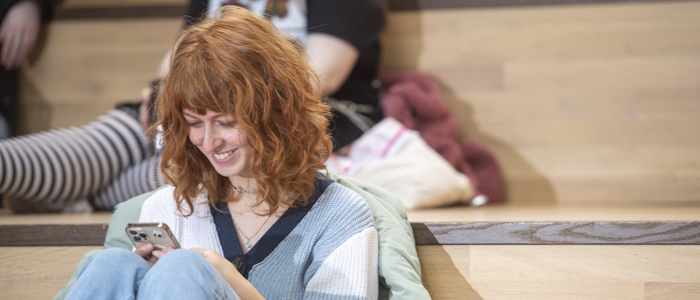 Please note that the Welcome Survey has been cancelled due to the Coronavirus (COVID-19) outbreak
Watch out for the Welcome Survey which runs for new Students from 16th October to 30th November 2019.
On Wednesday 16th October the Welcome Survey for 2019 will go live to all eligible students who will be informed by email. Students will receive an email inviting them to participate by accessing MyGlasgow Students where they will see a link:
The cohort eligible for the survey this year are new entrants to undergraduate or postgraduate taught programmes of study. This covers home, RUK, EU and International students.
This survey, which takes approximately 10 minutes, will be collecting invaluable early feedback from students on their initial University experience and will be open until 30th November. We ask questions regarding pre-application; application; arrival and first steps; induction and orientation; and first impressions. The Welcome Survey will provide academic units and services extremely useful insight to the early experiences of the student body.
As ever, we request that you all strongly encourage student participation in the survey - a higher response rate enables us to provide you with more granular and detailed data. Response rates at College/School level will be issued during the survey period, and we request that you pass these on to relevant staff to build healthy response rates across the university.
Students can see the impact of previous surveys: You Said, We Did!
Promotional images will be on screens across the university. To follow is the images for any screens not connected to the central network or to print and display in your area:
Students will be offered an opt-out option if they do not want to complete the survey.
If you have any questions regarding the Welcome Survey please contact:
Jacqueline.Jack@glasgow.ac.uk (x2551) or Jacqueline.MacGowan@glasgow.ac.uk (x4856)
Purpose: The Welcome survey collects early feedback from students on their initial University experience. There are questions regarding pre-application; application; arrival and first steps; induction and orientation; and first impressions.

Population: New Undergraduate and Postgraduate Taught students

Timing: Mid-October until end November