The Guild: an update on Brexit from Professor James Conroy.
Find out more
The Guild: an update on Brexit from Professor James Conroy.
Issued: Tue, 06 Mar 2018 11:20:00 GMT
This update on matters European, which are likely to affect colleagues individually and institutionally, reflects a concern to ensure that we are as well informed as possible in a volatile space that continues to shift, obscure and bemuse, writes Professor James Conroy, Vice Principal Internationalisation.
Despite the complexity of Brexit, colleagues should be assured that we continue to engage fully in conversations about the future. Our membership of The Guild network offers an important platform for and source of engagement in European research and student affairs and, despite its young age, has been widely welcomed alongside LERU (The League of European Research Universities) as a key representative body of large research-intensive universities.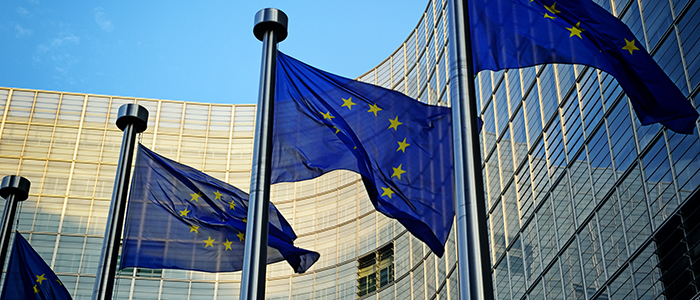 At a January meeting of The Guild, Vice Presidents (Jim Conroy representing the University of Glasgow) focused on developing policy recommendations for the European Commission Directorate General (DG) Research and Innovation. In particular, the group focused on two related themes: Spreading Excellence and Framework Programme 9 (FP9).‌
Spreading excellence
It is generally understood that Horizon 2020 has not been as successful as envisaged, largely because it has carried little benefit or incentive for universities in the subset of EU 15 countries (older EU member states) that have enjoyed disproportionate success in the Framework and ERC calls. This has meant that infrastructure spend in EU 13 countries (member states which have joined since 2004) has not as yet been optimised. EU salary subvention has been insufficient to persuade many academics in EU 15 countries to move to (or back to) EU 13 countries.
The conversation is complex but The Guild will be recommending;
• That more imaginative teaming and twinning arrangements are developed in FP9, which recognise the need for incentives for academics in the EU 15 especially North-Western European countries;
• That Teaming and Twinning fund joint appointments that can be registered as Faculty in the North-Western European countries;
• That the arrangements for teaming and twinning are both simpler and more flexible.
FP9
At the moment, the bid to the European Commission is for €120bn and a likely outcome may be c.€100bn, which would be without any UK contribution. The Commission currently holds the position that research should be protected, developed and supported but there may be further adjustments to budget when the Council of Ministers enters the negotiations. European Research Council grants are likely to receive substantial protection but funding of industrial partners will remain to the fore and is likely to be strengthened.
Strong reassurances have been given regarding the role of universities but some scepticism should be harboured about this as some indicators would suggest that FP9 will herald a shift from citizens to industry.
Second Pillar themes are likely to be:
• Natural resources
• Health
• Energy and climate
• Digital Industries (which may comprise 18-20% of entire Framework amidst a concern that the EU is falling behind US and China)
• Resilient societies
The European Innovation Council is likely to retain a strong share of funds, including the creation of a 3rd focus on funding innovation lag, as well as pushing innovation in the other pillars and supporting start-ups. In this it will improve access to risk finance and pathfinder commercialisation. It is also intimated that this will provide a non-bureaucratic and speedy way to fund innovation.
The Commission is developing 'Missions' for FP9 and it is proposed that there will be public involvement in determining what these are but they may include mapping the Biome.
There may also be a fund in the mainstream framework funding for supporting widening participation, which has been resisted by research-strong countries but, with the loss of the UK, the pressure for this is likely to grow.
There will be an increasing emphasis on innovation that creates value and with a horizon of 10-15 years.
Importantly, the intention is to keep the framework as open as possible to expand and facilitate the inclusion of non-EU partners – this is partly aimed at retaining the presence of the UK in FP9.
---
Find out more