Results from Colleague Engagement Survey
Thank you to everyone who took the time to complete our colleague engagement survey. Your views are important to us and we will use them to inform our wider University actions as well as in local planning within Colleges and University Services. We made a commitment to come back to you with the initial findings and would now like to share these with you.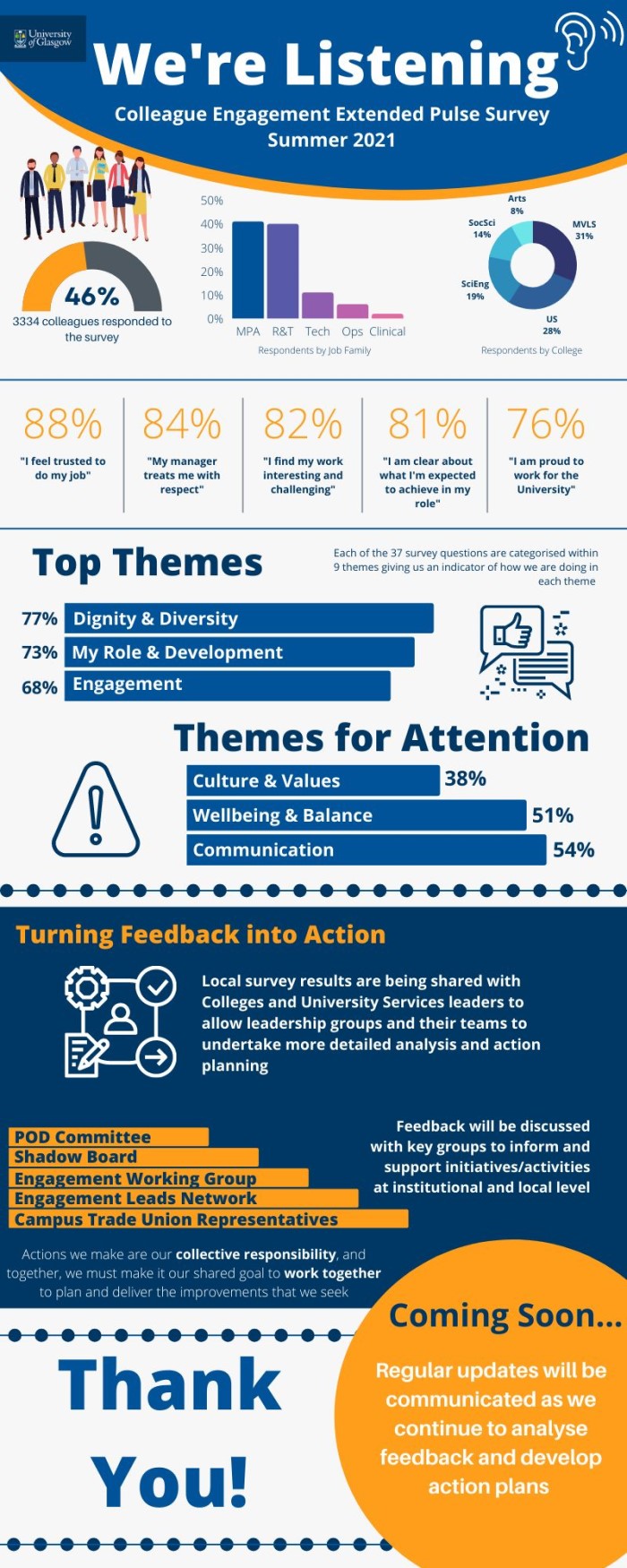 Turning Feedback into Action
SMG has renewed its commitment to meaningfully engaging and working with colleagues across the Campus to create the best working environment for everyone. These results and any related actions we make are our collective responsibility, and together, we must make it our shared goal to work together to plan and deliver the improvements that we seek.
Through our pulse approach we aim to assess progress on our key themes regularly, ensuring we're continually reviewing and improving our performance and creating the best working experience for everyone. Of course, improvement in some themes (e.g. Culture & Values) may take longer to address and so future surveys will be adapted accordingly to help us inform and assess both short and longer term actions.
Thank you once again to those who participated, we will update you further as we continue to analyse the information and develop action plans.
---
First published: 18 October 2021