Help us celebrate our Alumni Volunteers!
Help us celebrate our Alumni Volunteers!
Issued: Mon, 15 May 2017 12:14:00 BST
To coincide with National Volunteers Week, this year the University is launching a special celebration of Alumni Volunteers from 1 -7 June.
The campaign's aim is to showcase, recognise and celebrate the many different ways our alumni give their time to help us. We want to create a huge buzz on Social Media to thank Alumni from every School for the impact they make - and you can get involved too by using the hashtag #UofGAlumniVols.
If alumni have helped you, whether it's as guest lecturers, committee members, judging panellist, providers of work related learning, helping recruit new students or any other sort of activity - we'd love to hear from you!
Alumni Volunteers: recording = rewarding
In the Development & Alumni Office, each contribution from our Alumni Volunteers is carefully recorded so that we can give them the recognition they deserve. We organise exclusive thank you events throughout the year as well as sending special communications and opportunities. We'd hate to have missed anyone, so we're asking our colleagues to let us know of the alumni they've worked with so that we can make sure they feel part of the community. To recognise your volunteers, just email details to alumni@gla.ac.uk
We look forward to hearing from you.
The Alumni Volunteering Programme is a joint initiative between the Careers Service and Development & Alumni Office. For more information contact Sarah Armour, Alumni Volunteers Manager and Kezia Falconer, Digital Engagement Officer.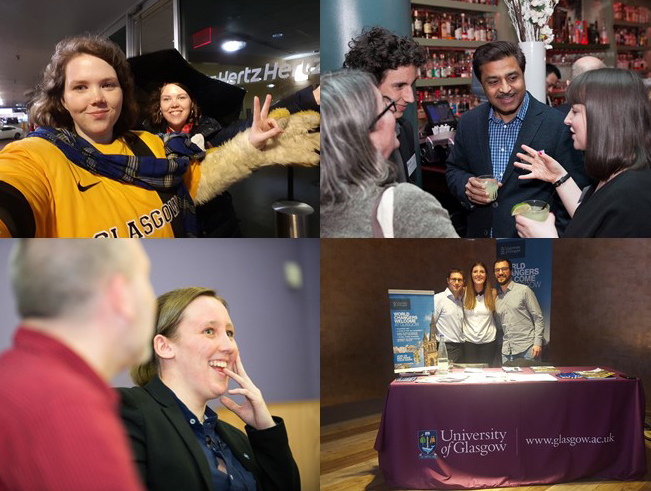 ---