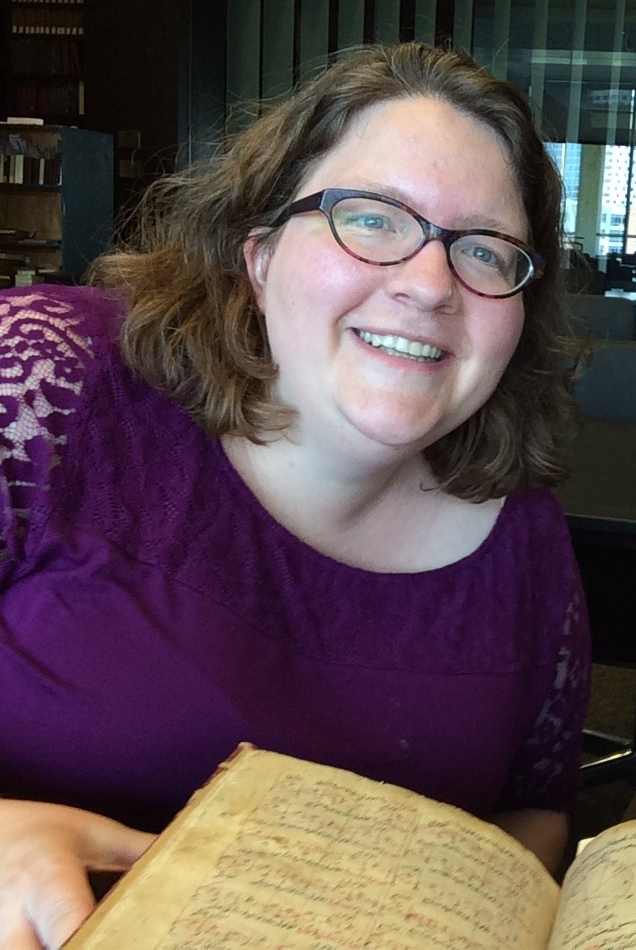 Dot Porter
Research Fellow 2020 supported by University of Glasgow Library
As Curator of Digital Research Services in the Schoenberg Institute for Manuscript Studies, Dot Porter participates in a wide-ranging digital humanities research and development team within the context of a special collections department. Dot's projects focus on the digitization and visualization of medieval manuscripts.
Dot holds Master's degrees in Medieval Studies and Library Science and started her career working on image-based digital editions of medieval manuscripts. She has worked on a variety of digital humanities projects over a decade-long career, focusing on materials as diverse as ancient texts and Russian religious folklore, providing both technical support and scholarly expertise. From 2010 until March 2013, she was the Associate Director for Digital Library Content and Services at the Indiana University Bloomington Libraries, where she led in planning and implementing new services to support librarians and faculty in the creation of digital projects. She has also worked for the Digital Humanities Observatory at the Royal Irish Academy, and the Collaboratory for Research in Computing for Humanities at the University of Kentucky.
For my fellowship project I will check the collation of a selection from the medieval and Renaissance codices in the MS Hunter collection – creating new collations if necessary – and to model them using VisColl. Once modeled, the physical structure of the codices may be visualized in various ways, including collation models and diagrams. Modeling manuscripts for the MS Hunter collection in VisColl 2.0 will help us push the new version of the software, and will give the University of Glasgow Library new methods for showing their manuscripts to the world.