Night at the Museum: Fantasy Scotland
Night at the Museum: Fantasy Scotland
Issued: Tue, 15 Aug 2017 09:00:00 BST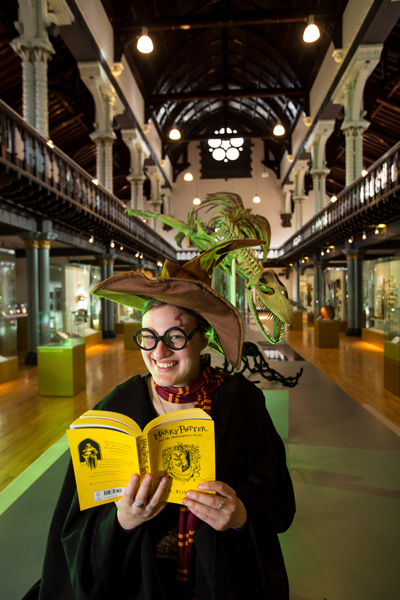 Friday 24 November 2017
7.00pm - 10.00pm
Hunterian Museum
Admission free - booking required
At this special Night at the Museum, the Hunterian Museum will come to life to celebrate forgotten histories and heritage. From Peter Pan to Outlander, modern Scottish fantasy as portrayed in literature, film and TV, provides the theme for this dazzling event.
As well as seeing the museum bathed in atmospheric lighting, visitors can enjoy musical and literary performance, games and themed activity stations.

What real life creature inspired the Loch Ness Monster? How did the Egyptian mummy Lady Shep-en-hor end up in Scotland? Where in Scotland might you find evidence of the legends of King Arthur? Can you find the University of Glasgow equivalent of Hogwart's Sorting Hat?
Just some of the questions you may be able to answer if you join us!

This is a free ticketed event with a licenced bar.
Book your place via Eventbrite.
This event is supported by Scotland's Winter Festivals and the Being Human Festival.
#BeLikeStAndrew
‌
Image: University of Glasgow student Katarina O'Dette dressed as Harry Potter will be taking part in the Night at the Museum: Fantasy Scotland at The Hunterian on Friday 24 November.
---