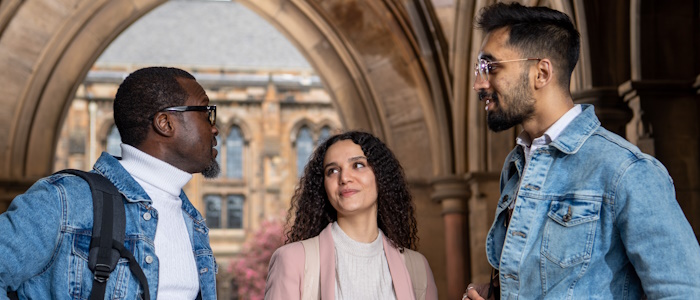 Information sessions for future applicants - UK based students
Do you live in Scotland, England, Northern Ireland or Wales? Join us virtually and let us talk you through what makes Glasgow, the university and the city, a great place to study. During the session we can answer questions on our degree programmes, study abroad opportunities, accommodation and life in Glasgow.
Suitable for current UK based students looking to apply to UCAS for 2023 entry and those who will be applying in future years.
Information Sessions will take place from 16:00 - 17:00 on the following dates:
Tuesday 4 October
Monday 10 October
Thursday 3 November
Monday 14 November
Friday 2 December
Monday 12 December
Once you have registered for a session you will recieve a confirmation email with further information.