Glasgow Film Festival 2022
The Confucius Institute has partnered with the Glasgow Film Theatre for the Glasgow Film Festival 2022 and their screening of Zhang Yimou's love letter to cinema, One Second. The programme runs from Wednesday 2 March to Sunday 13 March 2022, and tickets are available now.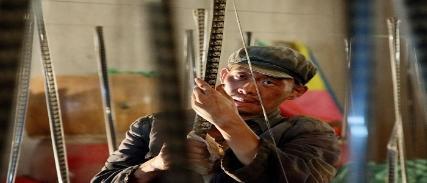 One Second
Saturday 5 & Sunday 6 March 2022
China/Hong Kong | 2020 | Mandarin with English subtitles | 1 hour 45 minutes
In the early 1970s, a nameless fugitive escapes from a Gansu Province labour camp. He is desperate to see a newsreel said to promise a glimpse of his estranged daughter. It is the start of an epic trek through the desert that becomes a battle of wits with Orphan Liu (Liu Haocun) who has her own reasons for trying to obtain the film. A wonderful blend of slapstick comedy and heartfelt drama that becomes a testimony to the power of moving images and the way cinema captures precious moments in time.
https://glasgowfilm.org/glasgow-film-festival/shows/one-second-yi-miao-zhong-nc-15-1
---
First published: 14 February 2022