23 - Glasgow Science Festival at the Botanics: Energy & Nature
Glasgow Botanic Gardens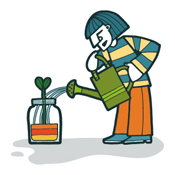 8th June
11:00-15:00
All ages
Drop in
Free

Discover science in the beautiful setting of Glasgow's Botanic Gardens. Join University of Glasgow PhD students, University of Strathclyde engineers and biologists from the Royal Society of Biology in the Kibble Palace to explore energy and the natural world. How can we clean up our oceans? How do wind turbines work? And how can plants help address global challenges? Learn all of this and more by getting hands on. Sponsored by ScottishPower.
Scottish Power
Build a Turbine
Fascinated by the elements? You certainly will be! Work with the team from Scottish Power and investigate wind turbine design, testing different blade shapes. Which one gives the most energy output and powers the LED lights?
Energy Sticks
Create a human electricity circuit with your friends and family, learn about conductors and insulators and the world of electricity at ScottishPower.
University of Glasgow
Hive Mind
Are you a basic bee? Learn about different roles within bee colonies and play our hive finder game and see if you're a Queen bee!
Quit Pollen my Leg
Bees are unbelievably good at pollinating plants around the world. Make your bee, take flight and buzz through our flower field to see how, without bees, we'd be winging it!
Wicked Wings and Bonnie Butterflies
Flutter by and discover how beautiful botanic butterflies have inspired cool inventions. Build and wear your own wings and enjoy helping us build a big butterfly.
Royal Society of Biology
Pot your own plant
Join the Royal Society of Biology outreach team to find out about a plant's lifecycle and how they can be used to address global challenges. You can plant vegetable or flower seeds and take these home to grow your own plants after the festival.
University of Strathclyde
Wind Energy: How Does It Work?
PhD students from the Wind and Marine Energy Systems Centre for Doctoral Training from Strathclyde University present a number of fun, hands-on activities to explain how electricity can be generated from renewable sources, like the wind and the waves.
---
Sponsored by:
‌‌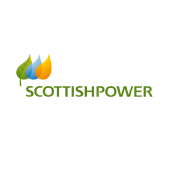 ‌
Event partners:
First published: 7 February 2019