32 - Curiosity Live
Glasgow Science Centre

12th-16th June
10:00 - 17:00
£11.50/£9.50
Book tickets
0141 420 5000 for more information

Join us for Curiosity Live, a celebration of the research and innovation being undertaken by research and industry leaders in Glasgow and the UK. Heres a sample of some of the activities you can expect:
Scottish Power: VR Journeys
Discover Whitelee Windfarm using virtual reality and learn about circuits using Little Bits with the team from Scottish Power
Glasgow Hyperloop: Need a lift to the future?
How can we travel from Glasgow to London in under 40 minutes? Meet the Glasgow Hyperloop team, learn more about their innovative transport system and experience magnetic levitation.
Sunnyside Primary School: Ocean Defenders
Meet the P7 pupils from Sunnyside Primary School who have been leading the charge in environmental campaigning in Scotland
University of Glasgow: Bow-Wow-hemian Rhapsody
Does music calm you. We want to look if listening to music is able to change your heart rate. In dogs reggae and soft rock are really good at reducing stress. Are you the same as your pooch when it comes to Puccini, can it calm you down?
University of St Andrews: Antibody Patrol- Join the immunowatchers
Join the Antibody patrol and become an immune watcher to help us fight tiny body invaders! Learn how antibodies identify their enemies, discover which properties make them invincible, and find out how scientists harness those abilities when designing assays to test biological samples.
---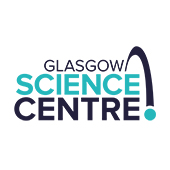 ‌
First published: 7 February 2019