17 - Café Scientifique en français
‌Alliance Française de Glasgow, 3 Park Circus
13th June
19:00-20:30
16+
Free
Book tickets

The French-speaking Café Scientifique is back for Glasgow Science Festival! Join Audrey Berquand from the University of Strathclyde to explore space mission design in the French language! Intermediate/Advanced level in French is advised.
Basis of Knowledge Representation and Autonomous Reasoning for Space Mission Design: the Design Engineering Assistant.
How can Natural Language Processing and Expert Systems enhance knowledge reuse and support decision-making at the early stages of space missions design.
Bases pour la représentation des connaissances et le raisonnement autonome dans le design de missions spatiales: le Design Engineering Assistant.
Comment le Traitement du Langage Naturel et la technologie des système experts peuvent améliorer la réutilisation de connaissances et la prise de décision durant les études de faisabilité de missions spatiales.
---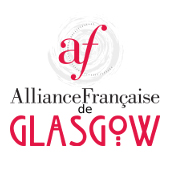 ‌
First published: 7 February 2019