40 - Discover Archaeology Family Fun Day
Govan Old Church, 866 Govan Road, G51 3UU
15th June
12:00-16:00
Free
Drop in
Dig into the science of archaeology. Explore forensic analysis techniques and try prehistoric CSI, make a 3D digital model of a Viking era artefact and create your own stone carvings using only ancient tools. Enjoy fun science demonstrations, historical re-enactment and slimey craft activities beside Glasgow's mysterious Viking-age Govan Stones.
Hear about gruesome graves and disturbing digs – help us make sarcopha-goo slime!
Dig deep to uncover precious historic objects in our sandpit archaeological excavation!
Carve your own design in stone using only ancient tools, with Historic Environment Scotland!
Explore living history and medieval re-enactment, with Gear & Graith!
Do experimental lab-work to help us understand what the Vikings ate and drank!
Identify ancient artefacts to beat the junior archaeologist challenge!
Discover the science behind photogrammetry 3D digital modelling and how to do it using only your smartphone camera!
Explore Glasgow's most ancient cemetery and see giant Viking-age gravestones up close!
---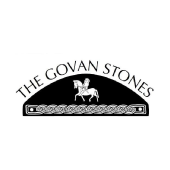 ‌
First published: 8 February 2019