18 - The Politics of Science and the Science of Politics
Kelvin Hall, Lecture Theatre
14th June
18:30-20:30
16+
Free
Book tickets
How does science influence policy? Join the discussion on how science, research and the scientific community interact with and influence government, policy and decisions-making.
Our chair for the evening is Professor Sir John Curtice, Senior Research Fellow at NatCen, Professor of Politics at Strathclyde University, and our panellists include:
Carol Monaghan, MP for Glasgow North West, and a member of the House of Commons Science and Technology Committee
Professor Iain Hunter is Research Professor in Molecular Microbiology at the University of Strathclyde
Dr Christopher Dorman OBE, Chair of Photonics Scotland and the UK Photonics Leadership Group.
The discussion will be followed by a Q&A, and the evening will end with a drinks reception kindly sponsored by Coherent, Inc, one of the world's leading photonics manufacturers and innovators.
---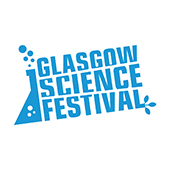 First published: 8 February 2019