30 - The Hunterian at Science Sunday
‌‌‌
University of Glasgow, Hunterian Museum
9th June
12:00-15:00
Free
Drop in

Come along to The Hunterian to discover some amazing scientific expeditions and the diverse, fascinating and invaluable collections that are their legacy. Get involved in expedition related activities and enjoy student-led tours of our expedition displays.
Part of 29 - Science Sunday
More on what's in store . . .
Rock Doctors: Have you ever found an intriguing, beautiful, or downright weird rock or gem? Our geology team can help you identify it and learn its amazing story! Plus, get the chance to examine rare rocks and minerals up close and personal through powerful microscopes, and find out more about the amazing inner workings of our planet!
Exploring Minerals: Stones, gems and minerals can be pretty, massive, or awe-inspiring, but did you know they've also improved art, medicine, chemistry, and can even teach us about the origins of the solar system? Come check out the amazing world of geology, and remember…looks can be deceiving!
Find a Fossil: Come be a palaeontologist for a day, and discover ancient fossils like professionals do! Can you uncover fossils alongside our experienced palaeontologists. Learn about what professional fossil hunters do to uncover ancient creatures, while exploring some of Scotland's most ancient animal residents.
Flaky Paint: How do changes in the environment cause paintings to flake? Come and test for yourself how moisture causes the layers of paintings on wood to flake. Just as James Watt use to test the strength of materials, we will test our models paintings using cold "steam".
Student-Led Tours: Explore the collections of the Hunterian museum with the help of our trained guides, and explore Glasgow's contributions to the world of medicine, palaeontology, and other explorations of the world and universe around us!
---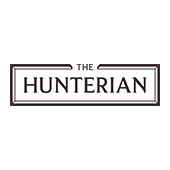 ‌
First published: 7 February 2019