57 - Engineering & Computing in the 21st Century
57 - Engineering & Computing in the 21st Century
Issued: Tue, 19 Apr 2016 16:25:00 BST
University of the West Scotland Paisley Campus, Main Building Reception ‌

14th June
09:30-12:00 OR 12:30-15:00
S4-S6
Free
Book places

The University of the West of Scotland presents interactive workshops at Paisley Campus to explore the real-life applications of engineering and computing, from 3D printing to health apps.

Pupils will attend a short talk on 'Gravitational Wave Astronomy – The Opening for a New Window on the Universe' before attending 2 interactive workshops from the 5 pairs of workshops below. Please note workshop allocation will be made on the day of the event.


If you would like further descriptions of the workshops please contact sciencefestival@glasgow.ac.uk
| | | |
| --- | --- | --- |
| Workshop Pair | workshop A | Workshop B |
| 1 | Visualizing Health Data | Let's 3D print and machine aerospace components: Journey to Mars |
| 2 | Health monitoring using smartphones. Beyond fitness trackers | Electronic Distance Measurement with a Theodolite |
| 3 | The science of sound: Room acoustics measurement and audio spectrum analysis. | Exploring Properties of the Fluids of Everyday Objects |
| 4 | Designing a User Interface for Smart Product/Device | Low cost, compact hyperspectral imaging camera for agriculture application |
| 5 | Digital Communication challenge | Sonic Cameras: Capturing images with sound |
---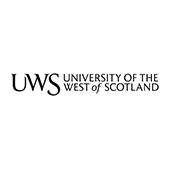 ‌