Ingenious Circus
The 'Ingenious Circus' is a brand new project led by Glasgow Science Festival, which will bring together University of Glasgow and University of Strathclyde engineers, Aerial Edge Circus School and primary schools for a truly unique collaboration.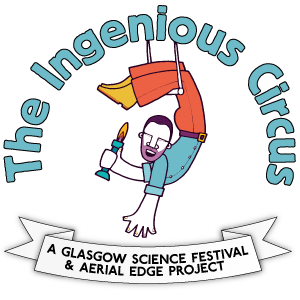 Launching during Glasgow Science Festival 2019, with schools workshops running in 2020, the project will explore the engineering that underpins circus performance. It will also give engineers the chance to share their passion and expertise in a creative and memorable way, by working collaboratively with circus experts from Aerial Edge.
The Ingenious Circus will culminate in a showcase during Glasgow Science Festival 2020, for schools, engineers, families and the community.
Ingenious Circus is funded by the Royal Academy of Engineering.
‌‌