A Shedload Story - Introduction
‌‌‌A Shedload of Science returned in 2016, bringing chemistry to the streets of Glasgow and beyond, with a focus on typically underserved areas. Throughout the summer of 2016, local community artists, practitioners, youth workers and scientists worked together with communities to deliver a unique programme of free events and workshops that explored chemistry in our everyday lives. Thanks to the Royal Society of Chemistry for their support of A Shedload of Science 2016.
Over the summer we engaged with over ten thousand people.
We worked closely with five local primary schools, each week taking our Shedload of experiments into their playgrounds to the delight of the pupils and teachers.
Working with three community groups over a course of six weeks we developed and delivered a programme of art-science workshops tailored to each groups interests.
We popped up at 7 gala days and events with tailor made activities such as our CO2 fire extinguishers at Cowcaddens firestation as part of doors open day.
We developed 'A Shed load of Experiments' kitboxes which were gifted to selected community groups, along with training on how to best work with the boxes, enabling them to deliver the activities within thier communities far into the future.
By continuing to connect researchers to communities, A Shedload of Science enabled people to get 'hands-on' discovering the amazing chemistry which underpins our everyday life - and have fun along the way!

One of our project artists shows off the GSF labcoat at the Harvest Festival in the Back Garden, Possilpark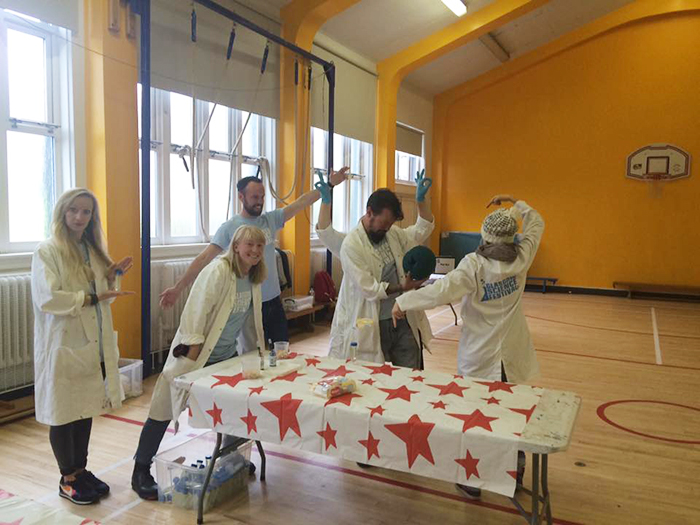 Some of the Shedload team preparing for the lunchtime rush during our schools programme.
Making lava lamps at a community gala day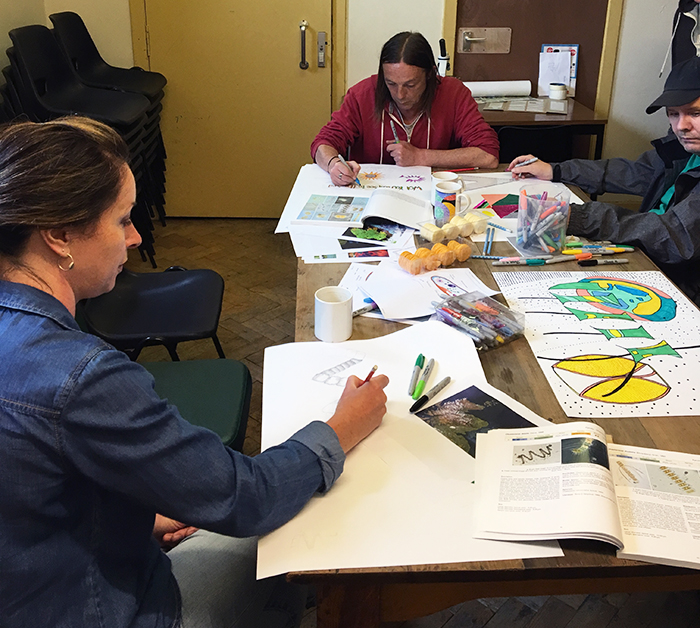 ‌‌‌
Workshop drawing and discussing plankton with our volunteer scientist team as part of the Shedload community programme