A Shedload Story - Introduction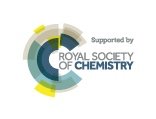 ‌A Shedload of Science was an innovative art-science project led by Glasgow Science Festival and funded by the Royal Society of Chemistry, which brought chemistry to the streets of Glasgow and beyond, focusing on typically underserved areas. Throughout the summer of 2015, local community artists, practitioners, youth workers and scientists worked together with communities to deliver a unique programme of free events and workshops that explored chemistry in our everyday lives.
The touring shed popped up in some unusual places, including school playgrounds, community squares, gardens and even music festivals. Thousands of people of all ages took part. School children, community groups, festival revellers and the elderly rolled up their sleeves to experiment with lemon volcanoes, 'fizzy rockets' and colourful chromatography.
By connecting researchers to communities, A Shedload of Science enabled people to get 'hands-on' discovering the amazing chemistry which underpins our everyday life - and have fun along the way!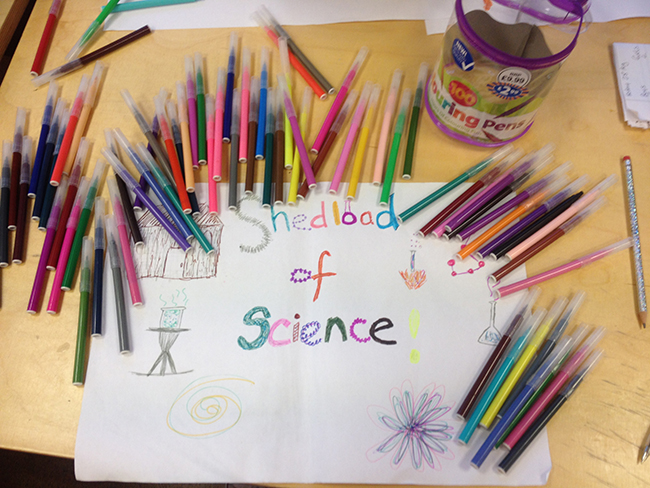 A Shed Load of Science worked with a range of community art groups across North Glasgow
Local residents enjoying the Harvest Festival in the 'Back Garden'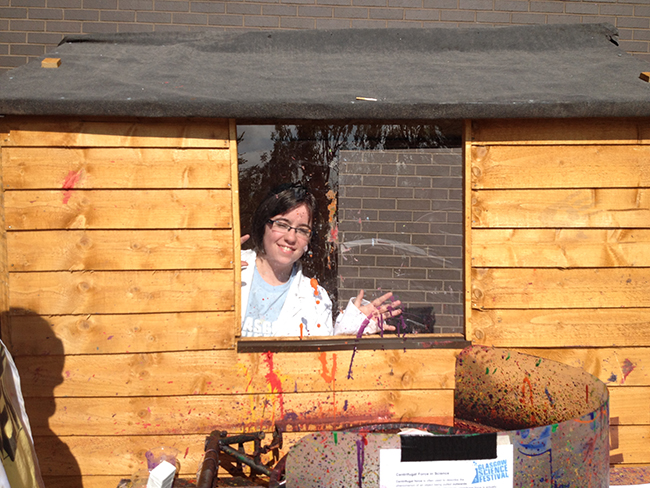 Scientists worked with local artists, practitioners and community groups on a range of activites to explore how chemistry underpins the world around us.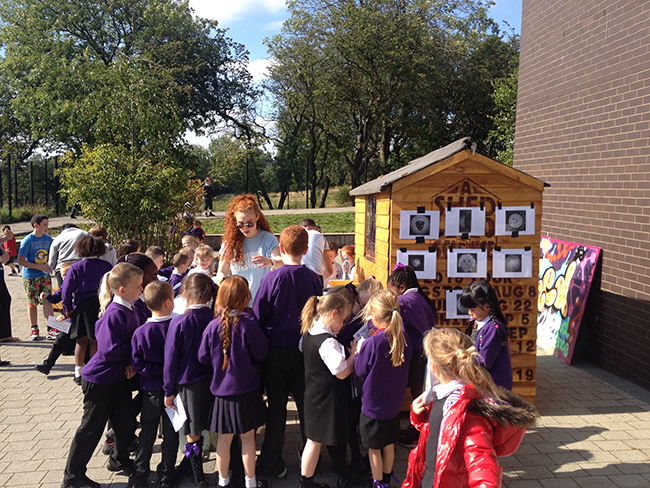 The shed toured school campuses delivering an exciting programme of chemistry activties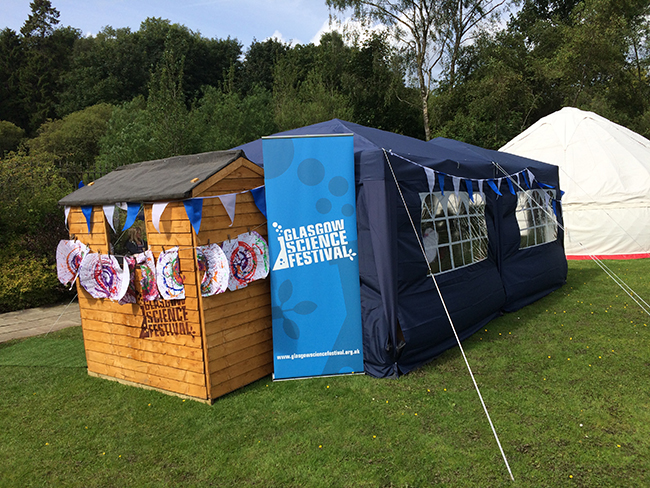 A Shed Load of Science popped up at festivals and gala days throughout the summer of 2015. Here the shed is ready to open at Mugstock festival.
Festival and gala tour dates