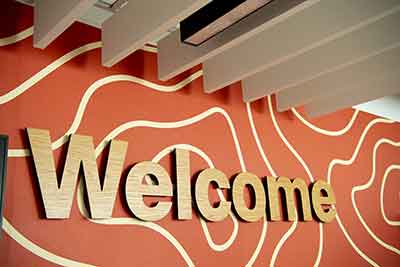 "For the first time in decades we face the likelihood that children will live shorter lives than their parents due to the rise in obesity and type II diabetes. Health services cannot cope with the rising prevalence of chronic diseases. Prevention is the only option."
Professor Jill Pell, Director of the Institute of Health & Wellbeing
Our new home for the School of Health & Wellbeing
The School of Health and Wellbeing are working to prevent disease, improve health and reduce global inequalities. Thanks to the generous support of our donor and alumni community, the Clarice Pears building was completed in 2023 and brings staff from 10 different sites together into a single multidisciplinary centre on the University's Gilmorehill campus.
The building will significantly enhance the School's reputation and influence within the sector, increasing PGT and PGR capacity, attracting and retaining high-calibre staff. The bright, open spaces and accessible design provide the means for co-working and networking, and different disciplines will share social spaces to encourage this collaborative ethos.
Scotland has a high incidence of chronic disease, affecting quality of life. Rising numbers of people are living with chronic disease and it is predicted that it will become the world's biggest health problem. The Clarice Pears Building provides an ideal setting to support partnership working, allowing closer links with external partners, such as the NHS, government, voluntary sector and industry, which are all essential to allow research to be translated into changes in policy and practice and therefore achieve a real impact on health.
The ground floor will provide a welcoming and publicly accessible space dedicated to knowledge exchange and public engagement, which will also support our widening participation goals.
The centre has been named after Clarice Pears, mother of the three founders of the Pears Foundation, which donated £5 million towards its construction.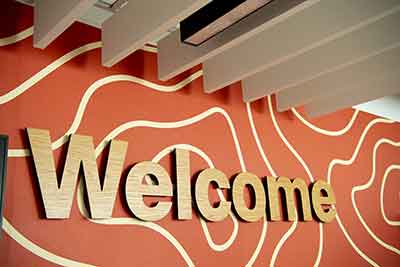 "For the first time in decades we face the likelihood that children will live shorter lives than their parents due to the rise in obesity and type II diabetes. Health services cannot cope with the rising prevalence of chronic diseases. Prevention is the only option."
Professor Jill Pell, Director of the Institute of Health & Wellbeing