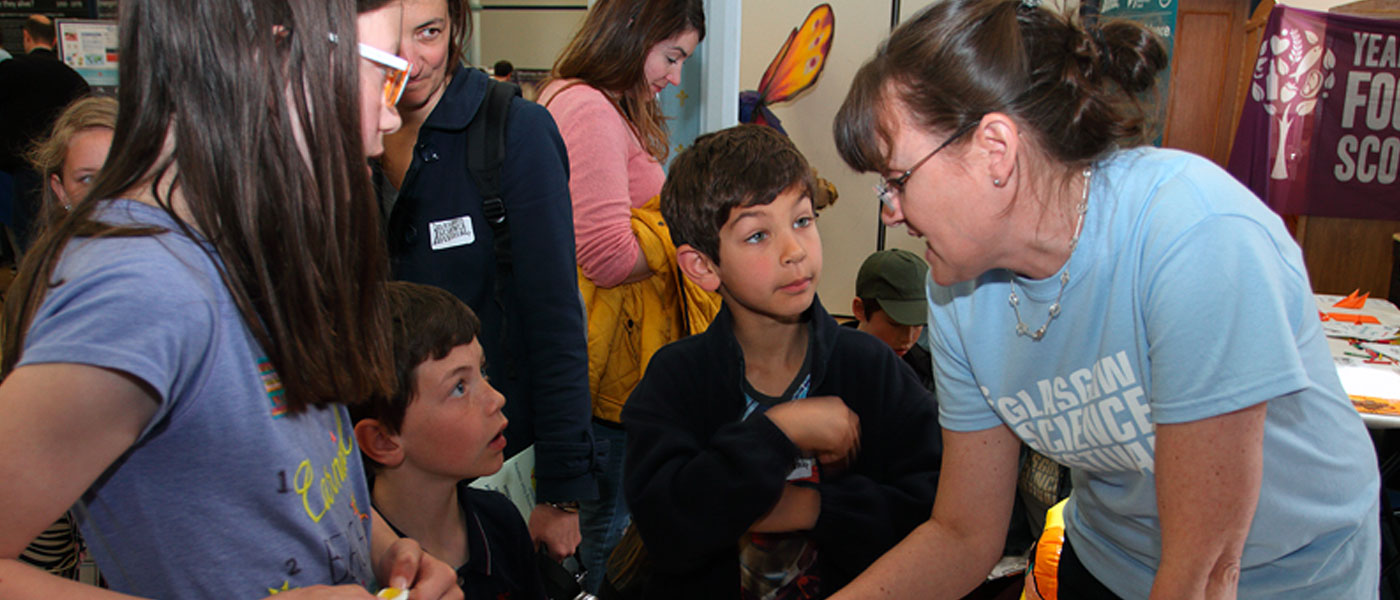 Discover more
Deborah McNeill started the Glasgow Science Festival in 2007, with the aim of bringing together science researchers to raise the profile of their work. The Festival has now grown to be one of the largest science festivals in the UK, with over 50,000 visitors in attendance. The programme is deliberately broad ranging and each year they put on a huge number of activities across the city. McNeill noted that 'we have always tried to make the Glasgow Science Festival as diverse as possible, to better encourage as many people to get involved and to attend. One way we do this is to appear in a variety of venues and this can include holding pop up events places such as supermarkets'.
The Glasgow Science Festival team, though small have the practical experience to plan and deliver a vast number of events and they are keen to share and help researchers in developing this experience. McNeill stated that the Festival never buy in content, but rather work with researchers to shape and develop an event. This gives researchers the chance to develop skills but also to be supported when delivering their public engagement work. It is for this reason that it is very important for the researchers taking part to also be part of the evaluation process.
By working directly with the researchers, the festival is able to give the audience access to cutting edge research that they may not be able to easily access themselves. McNeill is also keen to promote and encourage school children to become interested in science, technology, engineering and maths (STEM) subjects from an early age and many of the activities and events are developed to facilitate this. McNeill noted 'With school pupils, our aim is to encourage a broader understanding of the opportunities within STEM subjects. The subjects are changing and moving so quickly it is impossible for pupils to know all the opportunities that are available'. As well as working with schools, the Festival reaches out to community groups, where projects are developed with the hobbies and interests of the community group in mind. A variety of experts are then brought in to discuss the topic, allowing the group to apply this knowledge to their hobbies.
The Festival is financially supported by the University of Glasgow and the Scottish Government, with additional support from external partners. All of these partners contribute their expertise to create a massive collaborative occasion. What is clearly at the heart of the success of the Festival is that it is organised by enthusiastic people.
Discover more