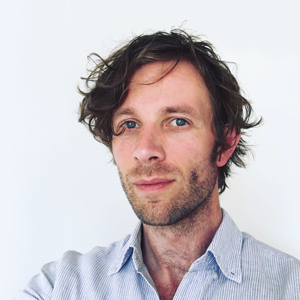 Dr Jim Caryl
College Research Impact Officer (MVLS College Research Administration)
Email: Jim.Caryl@glasgow.ac.uk
Email for general impact enquiries: mvls-impact@glasgow.ac.uk
11, The Square, University of Glasgow, University Avenue, G12 8QQ
Working hours: Mondays, Tuesdays, (and Wednesdays every other week).
Biography
Jim first joined the University in 2013 as a science writer in MVLS, investigating and drafting impact case studies for the College's REF2014 submission. He then worked as a Communications Officer in the Institute of Biodiversity, Animal Health & Comparative Medicine and later the MRC-UofG Centre for Virus Research before joining the Research, Strategy & Innovation Office in 2015 as Research Communications Manager.
Jim left the University in 2016 to pursue freelance work as a buy-side healthcare research analyst for Baillie Gifford & Co. in Edinburgh. In this role he developed research pieces across a wide range of therapeutic areas to inform discussion and challenge assumptions on investments in early-stage biotech opportunities. He was enticed back into the University in late 2018 to lead the development of the MVLS impact submission for REF2021.
Prior to this Jim was a serial postdoc at the University of Leeds (2004–2012) working in the molecular genetics of antibiotic resistance and horizontal gene transfer in bacteria, funded by BBSRC (co-wrote) and EU FP7; and a period developing hybrid bioelectronic surfaces for biosensors as part of a large EPSRC-funded consortium. He holds a PhD in Biochemistry (University of Leeds, 2004), an MSc in Biomedical Sciences and BSc (Hons.) in Biology and Biochemistry.
Jim also runs an internationally multi-award-winning photography company with his wife.