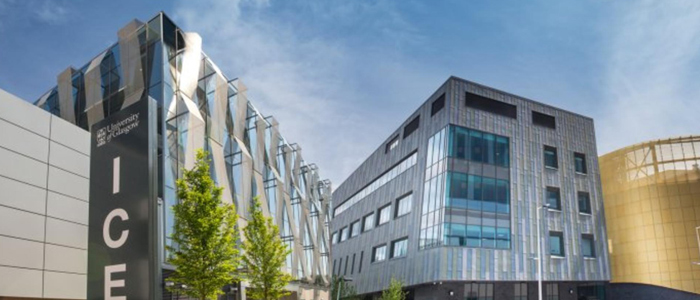 Health Innovation Hub
The Living Laboratory is developing a new Health Innovation Hub adjacent to the Queen Elizabeth University Hospital (QEUH), that expands on the success of the Clinical Innovation Zone. A further 45,000+ square feet of flexible office and laboratory space is being created to accommodate new precision medicine companies, driving commercial job growth on site and expanding the existing precision medicine cluster at the campus.
The Health Innovation Hub offers a highly supportive and dynamic network for industry, providing access to world-leading academics, co-located industry partners and outstanding resources and clinical infrastructure.
Located adjacent to the QEUH in Govan, one of the largest acute hospitals in the UK, the unique environment supports real-world testing of healthcare innovations in state-of-the-art facilities and provides opportunity for direct feedback from clinicians on the applicability of new technologies for patient care. This collaborative ecosystem drives the development, clinical validation and implementation of new technologies and healthcare innovations to enable the delivery of precision medicine within Govan, Glasgow and beyond.
The Hub will be central to the expansion of the precision medicine cluster at the Clinical Innovation Zone, accelerating the growth of digital and precision medicine businesses at the QEUH. The vibrant ecosystem provides support for industry in key areas such as project management, regulatory and commercial expertise and direct patient engagement to ultimately enable industry to deliver innovations that will better tackle global healthcare challenges, maximising patient benefit.