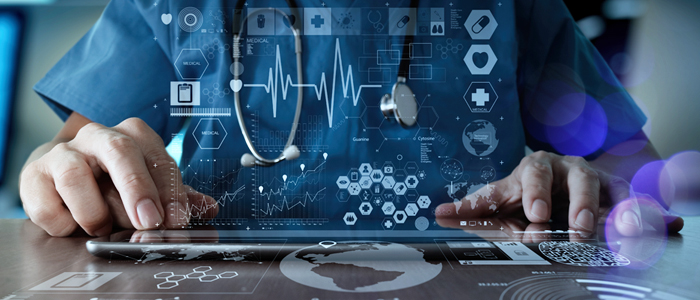 Academic Lead
Digital Health Validation Lab
The Living Laboratory is creating a Digital Health Validation Lab in the Health Innovation Hub adjacent to the Queen Elizabeth University Hospital (QEUH). The lab delivers specialised space that allows digital health developers to assess their products along the entire development process, from determining feasibility and value of a product idea through to testing the safety and efficacy of a completed product, enhancing the evaluation and validation of digital health technologies for clinical use.
The digital health technology market is the fastest growing sector in the wider digital tech sector. However, investment and effort are currently focused on early-stage product development. As these technologies develop, they can sometimes lack clinical validation and, as such, their adoption into clinical settings can be slow and their benefit to patients delayed.
The Digital Health Validation Lab offers a co-development environment where industry, innovators and start-ups can securely access clinical resources and data, integrated within NHS systems to test and validate their innovations. The proximity with the QEUH enables new technologies to be trialled in clinical practice alongside existing technologies to establish relative effectiveness and accelerate their route to clinical adoption and to market. Crucially, the partnership between industry and clinicians enables expert clinical feedback on the applicability of new technologies, ensuring the quick and effective integration of digital health into clinical practice.
The Digital Health Validation Lab provides clinical and academic co-development coordination, market identification and facilitated access to specialised infrastructure and expertise including regulatory and health economic support. This supportive environment will catalyse growth in several digital health businesses in Glasgow, economic advancement in Govan and opportunity for skills development and job creation across the precision medicine cluster.
This project works with routine health record data through the West of Scotland Safe Haven.

The Safe Haven operates to strict privacy standards and provides secure access to NHS clinical data. The service enables research while respecting patient confidentiality. Data remains under the control of the NHS and complies with legislative and NHS policies.

Find out more about the Safe Haven here.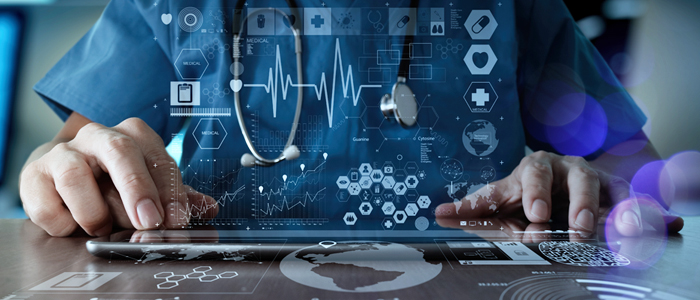 Academic Lead
Digital Health Validation Lab Projects