Academic MId-Career Leadership GrOup (AMIGO)

A cross-college network for leadership, mentoring and peer-support in medical, life and social health sciences for mid-career academics.
What is AMIGO?
This collaborative network within University of Glasgow brings together self-identified mid-career academic staff (research and teaching roles) from across colleges, institutes, and schools to discuss career progression, and to provide support and networking opportunities to each other. We have a bottom-up design. We are run by academic staff, for academic staff, and are responsive to the needs of our members.
How can AMIGO help my career?
Facilitate leadership training – e.g. using connected leadership model as well as invite talks from internal/external 'leaders' so we can learn from them
Provide a peer-support network, a forum for ideas, and a community – e.g. WhatsApp group, book club, podcast discussions, coffee-mornings etc
Signpost to relevant career development and training materials, as well as develop internal training opportunities more widely
Facilitate networking opportunities
Facilitate formal mentoring opportunities
Provide a platform to voice concerns to senior management
How do I join?
Please contact AMIGO@Glasgow.ac.uk to be added to the mailing list and get an invite to the next meeting. ·
The committee members are:
The AMIGO book and podcast club
We currently are trialling a career development book and podcast club. Our current book is Give and Take, by Adam Grant.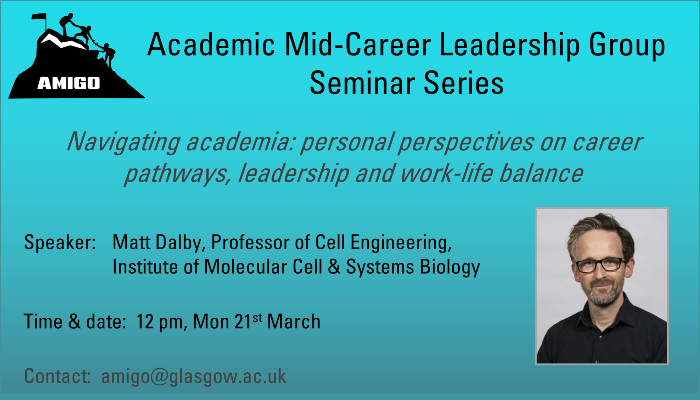 Mon 21 March (12noon)
Academic Mid-Career leadership Group Seminar Series
Matt Dalby (zoom link tbc)
Fri 11 March (12-2pm)
Our inaugural AMIGO meet in real life for lunch or coffee, with the venue to be confirmed (likely to be near Byres Road). All members and prospective members welcome, however long you can make it for.
Mon 4 March (12noon)
Learning Sets are monthly, small group or 1:1 sessions on topics such as peer coaching, leading without authority, promotion application reviews, and general discussion.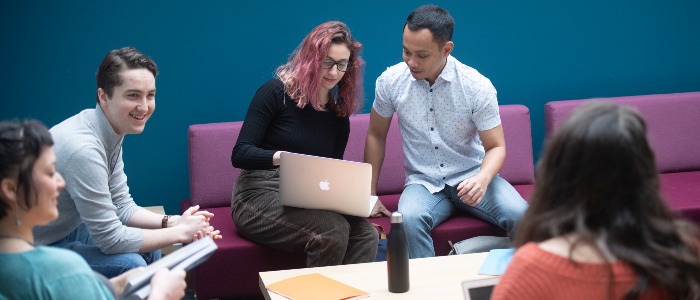 Thu 9 Dec 2021
Leading without formal authority development course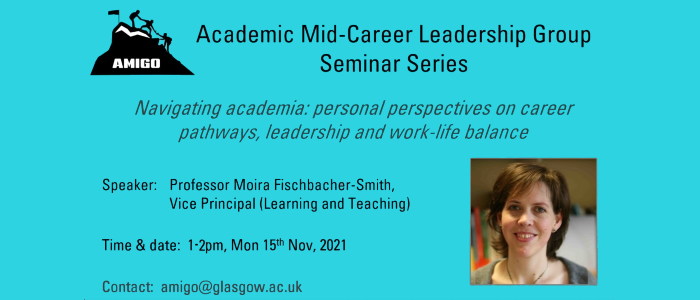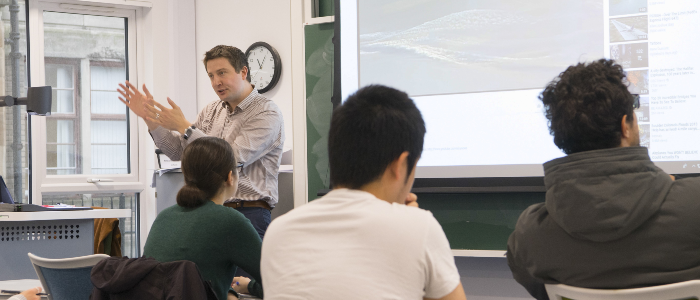 Thu 21 Oct 2021
Training for Managers development course.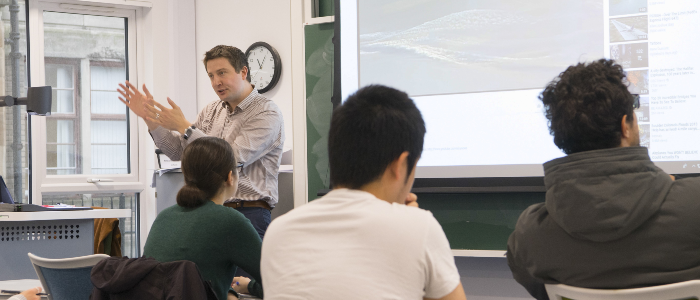 Tue 19 Oct 2021
Training for Managers development course.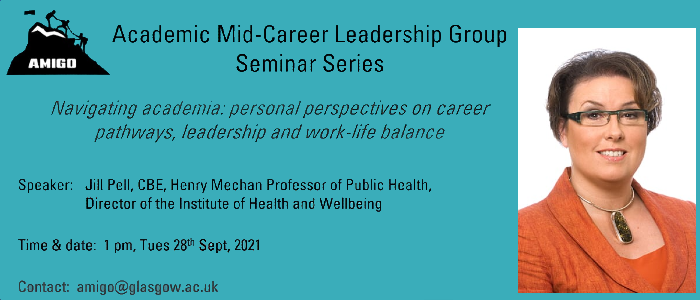 Tue 28 Sep 2021
Navigating Academia: personal perspectives on career, leadership and work-life balance.

Navigating Academia: Prof Tom Evans 1 June 2021
Navigating Academia: personal perspectives on career, leadership and work-life balance. In this seminar we heard from Professor Tom Evans
The Navigating Academia seminars are an opportunity to hear from Senior Academics to learn about their leadership styles, career paths, the challenges they have overcome, and their advice to mid-career academics on how to navigate the challenges of academia. These are informal sessions comprising a short talk and a longer Q&A session.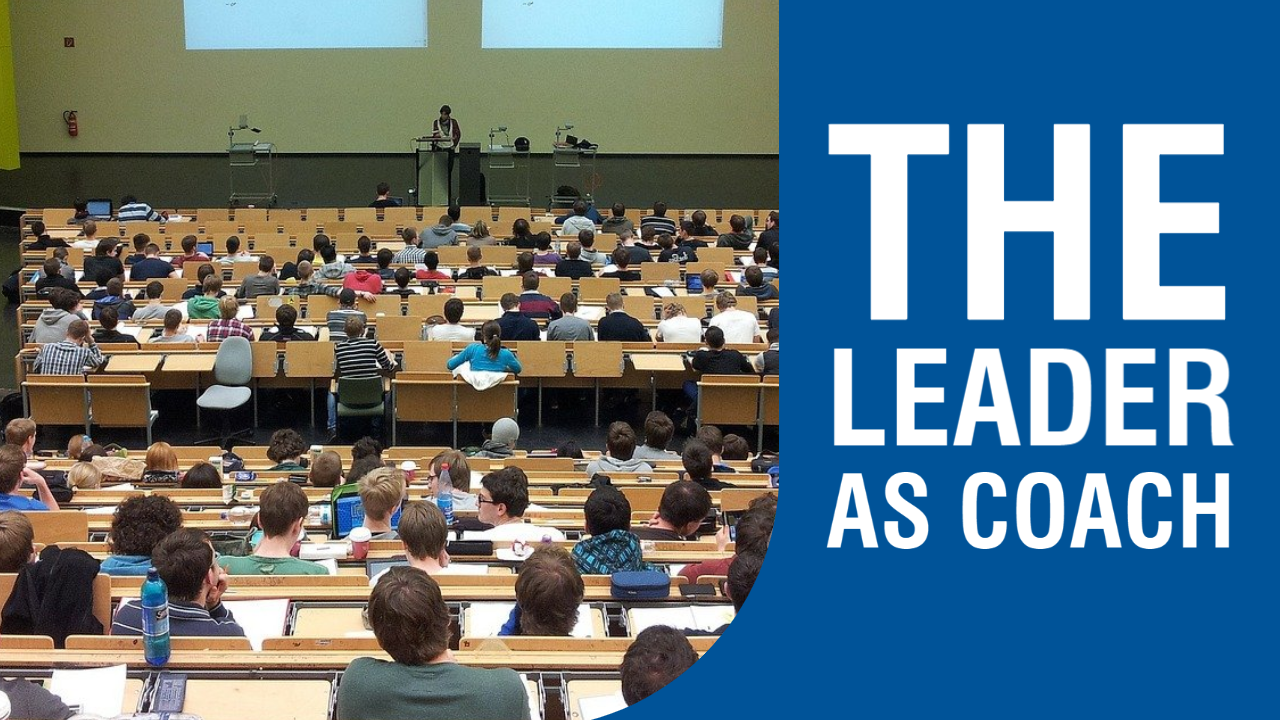 The Leader As Coach
This article explains the merits of different types of coaching—directive, nondirective, and situational—and note that sometimes no coaching at all is appropriate. They describe how managers can use the four-step GROW model to become more skilled at listening, questioning, and drawing insights out of the people they supervise.

Read article here.