National Museums Scotland: Priorities and Perspectives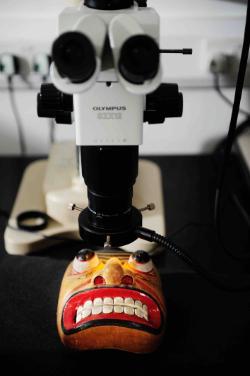 Chanté St Clair Inglis is Head of Collections Services at National Museums Scotland, where she leads teams in collections care and management, conservation, analytical science and research library services. Chanté trained in law before joining the heritage sector and enjoys the challenges of her role at National Museums Scotland, which with 12.4 million objects and specimens, is one of the largest and most diverse collections in the UK. "There is," Chanté says, "literally never a dull day!"
With such a vast collection, there are several things to consider. For example, Chanté has a strong appreciation and awareness of the variety of collecting methods associated with such a diverse collection; items can be collected in the field, purchased at auctions, donated, or sourced from local communities. There isn't a single template or approach to managing the long-term care, use and access of a diverse museum collection. Balance is required, and Chanté's legal background has been an asset as she reflects on the risks, benefits and systems used to care for and share National Museums Scotland's collection.
Digital Priorities
Providing access to the collection is a key concern for National Museums Scotland and doing so digitally is one of their strategic priorities. However, Chanté suggests that the challenges linked to digitising collections and providing digital access are not unique to National Museums Scotland, but sector-wide. For many, many years collecting, cataloguing, studying and managing collections was an analogue operation. As a result, today's digital collection databases are frequently rooted in analogue transcriptions and processes. Additionally, the information recorded is designed for people who work in museums – curators, collection managers, conservators. This is not necessarily what online audiences are looking for when they engage with collections digitally. Researchers or students, for example, may use entirely different search terms compared to those used by curators. Evolving the way collections are described, to reach the broadest possible online audiences, is a key consideration for the whole sector.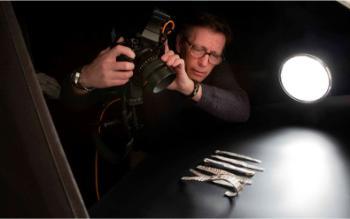 Chanté notes that the global pandemic helped to place further emphasis on the importance of considering how different audiences might interact with collections, especially as Covid-19 forced museums and galleries to temporarily close their doors. National Museums Scotland already has an online collection database which audiences can engage with, as well as a Digital Media Team, who work create digital content based around items in the collections. Chanté and her colleagues are also developing a digital aggregation plan designed to share collections via platforms like Wikimedia, Google Arts & Culture as well as subject-specific research platforms. For Chanté, it's important to understand where the biggest potential is to reach audiences and add more value to the collections. Though the pandemic brought about challenges, Chanté asserts that it also led to crucial realisations and great opportunities for change.
Valuable perspectives
National Museums Scotland is an independent research organisation and research forms a crucial element of their work. Connecting to, and collaborating with, academic organisations and researchers is vital. Chanté values the opportunity to work with external researchers and institutions. They bring new approaches and new perspectives which add to National Museums Scotland's collection, enabling them to share a greater quantity and quality of information with their audiences.
Are you based in the cultural heritage sector? Get in touch – we'd love to hear about the challenges you and your organisation are facing? You can also join our Digital Cultural Catalyst and collaborate with your peers to tackle shared issues.
Blog images © National Museums Scotland
---
First published: 25 April 2022