VisitScotland: Keeping our cultural heritage alive and accessible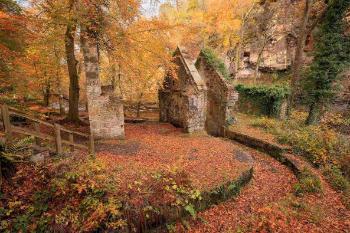 For VisitScotland, digital cultural heritage represents an opportunity to engage with wider audiences and inspire them with what Scotland has to offer. Whilst in-person visits are the main aim for the organisation, using digital channels to showcase Scotland's heritage and culture has multiple benefits for both customers and business owners.
Digital experiences can augment the visitor offering, providing an even richer insight and adding value for our visitors. The combination of in-person and digital experiences clearly work well together, by giving visitors more content in ways that suit their needs.
The digital approach can also support sustainable tourism aims, by offering a unique opportunity to enjoy, for example, a closer view of fragile landscapes or historic buildings, in a way that may not be physically suitable.
Jenni notes there can also be personal barriers which may prevent, or restrict in-person visits to attractions, including travel distance, available disposable income, or disability. Digital culture can be used to address some of the impacts of those barriers and make our cultural assets more accessible to all.
For VisitScotland, the increasing emphasis on digital culture keeps many aspects of Scotland's heritage alive and accessible, by offering new ways to tell our fascinating stories to a global audience. In addition, it also provides a creative 'archive', enabling Scotland to capture and preserve more non-tangible heritage aspects, such as customs, traditions, and cultural traits for future generations.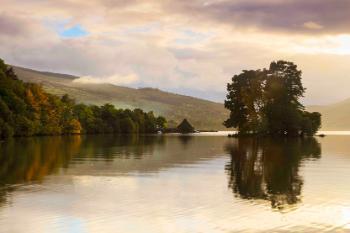 Taking visitor attractions to the visitors
The global pandemic brought about new challenges for VisitScotland and the wider tourism sector, especially during the first phase of lockdowns when travel was prohibited. New approaches were necessary, and this in turn led to new opportunities for creativity and adaptation. Jenni recalls the rationale at the time was that "if people can't come to us, we can take Scotland to them". This led to the creation of resources such as the Outlander Audio Guide, which was adapted from VisitScotland's existing Outlander locations map, which contains over 40 Scottish locations featured in the show. Jenni notes that the Outlander books and the hit television series have a global audience, with many fans eager to visit Scotland. Adding an audio element provided valuable context to the sites on the map, allowing those unable to travel an opportunity to experience the filming locations, albeit digitally. The audio guide is still in use post-lockdown, and GPS coordinates have been added. Now those visiting the locations in-person can listen to the guide on-site, hearing about key historical features as well as the television series. For Jenni, the guide provided a practical solution that helped keep Scotland in the minds of global visitors until a time when they were able to travel in person. She notes that film and television were mainstays for many during the pandemic, so linking to productions with a connection to Scotland, by means of digital resources represented an ideal way to keep audiences immersed, whilst also providing additional content for partners in tourism during a challenging period.
Unexpected perspectives and pushing boundaries
Jenni emphasises the immense value that collaborations between the academic and tourism sectors can deliver - and has, herself, worked with a number of academics on topics such as screen and literary tourism in recent years. Working with universities and academics who are experts within their fields can be of great benefit when developing a tourism product or concept for a new idea, as they can often contribute unique and unexpected perspectives to explore. For the academic sector, working with VisitScotland can offer insights on and the means to engage with a wider range of businesses and stakeholders, as well as reach global audiences via a precise and targeted approach. In summary – these collaborations can give us all an opportunity to be more creative and push existing boundaries.
Are you based in the Cultural Heritage sector? Get in touch – we'd love to hear about the challenges you and your organisation are facing. You can also join our Digital Cultural Catalyst and collaborate with your peers to tackle shared issues.
---
First published: 26 April 2022