UofG Love in Lockdown
Issued: Fri, 11 Sep 2020 10:00:00 BST
Yanling Zhu and Louie Liu, were married at the University Chapel on Tuesday 25 August. Due to coronavirus restrictions, their families were unfortunately unable to travel for the ceremony.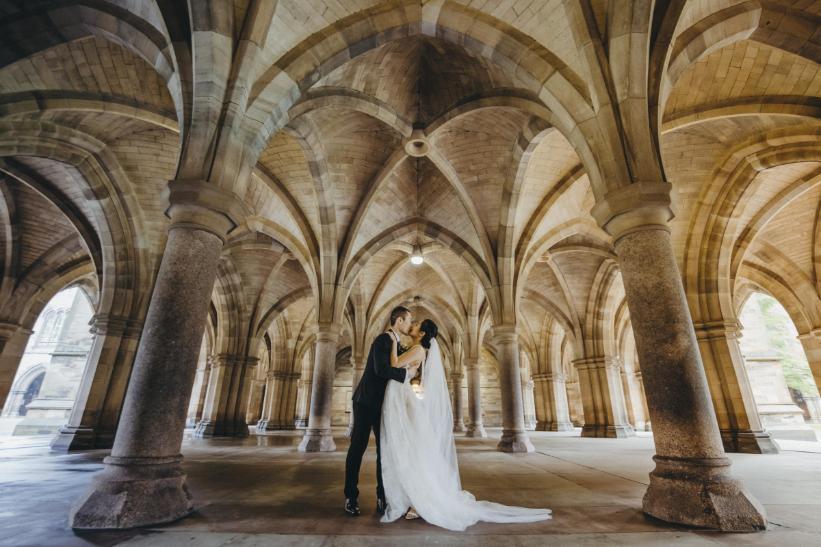 However, Yanling, a PhD student in the College of Arts, had a backup to walk her down the aisle - her PhD professor.
Professor Philip Schlesinger, a professor in cultural theory at the University, had the honour of walking the beautiful bride down the aisle at the ceremony, which was only allowed 20 people to attend.
Congratulations to the happy couple!
---