Robert Burns Zooms around the World
Issued: Thu, 04 Jun 2020 09:00:00 BST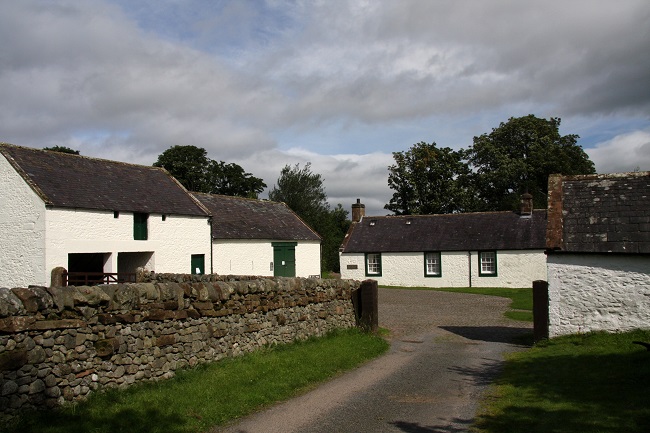 New detail about Burns's first home with Jean Armour in Dumfriesshire will be revealed via zoom this week by one of the world's leading experts on the bard.
Professor Gerard Carruthers, Francis Hutcheson Chair of Scottish Literature at the University of Glasgow, will host the online seminar Burns@Ellisland, which is already attracting international interest.
Ellisland Farm includes a romantic cottage on the banks of the Nith designed by Burns in 1788 where he took the young wife who had already borne him two sets of twins before their marriage.
It is one of many small museums closed by Covid-19 and the charitble trust which took over Ellisland's management last month hope the seminar will increase membership and help raise funds.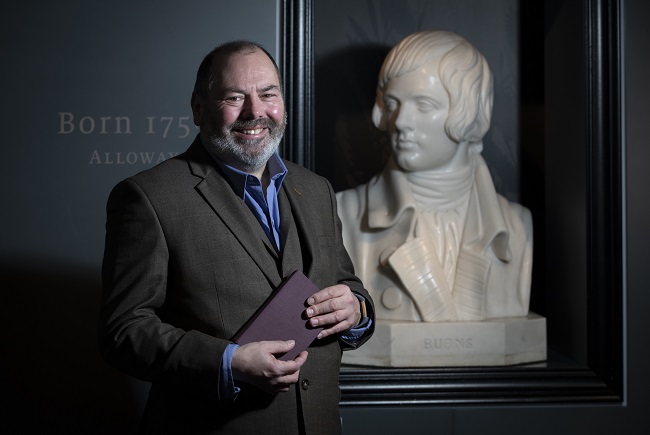 Professor Carruthers, who is secretary of the new Robert Burns Ellisland Trust, says the farm is central to Burns's artistic and personal development and has a strong claim to be the home of European Romantic Song.
He said: "The seminar will look at Burns's crucial Nithsdale social relationships and at the writing of Auld Lang Syne and Tam o' Shanter.
"It will examine Burns's mental, physical and imaginative health. Ellisland speaks deeply to the psyche of Scotland's national poet and once we grasp this history we begin also to realise the potential for Ellisland as a major heritage site for the future."
Burns fans from around the world have signed up for the professor's free online seminar but he is keen to include local people too. Anyone interested should apply by email: Moira.Hansen@glasgow.ac.uk
Professor Carruthers will also take questions fielded by the chair of the new Trust, Joan McAlpine MSP.
The farm is often called the "Poets Choice" as it was said to be chosen for its scenic outlook over the
river. Visitors can walk in the footsteps of the bard, including the riverside path where he wrote Tam o' Shanter, stopping at points to laugh out loud.
The new trust was formed after the former Ellisland Trust decided to wind itself up after almost a century. The board also includes Dr David Hopes, Head of Collections for The National Trust for Scotland and former Director of the Robert Burns birthplace Museum in Alloway as well as Sara Valentin-Byres, a media professional of many years standing who is also an Ellisland volunteer.
Ms McAlpine said: "The new volunteer board took over at the worst possible time mid pandemic to discover Ellisland faces significant financial challenges. Gerry's seminar is a chance to mark this next chapter Ellisland's life and hear about new discoveries which underline just how important it was in Burns's life and work."
---
Robert Burns fans from around the world have already signed up for Professor Gerard Carruthers free online seminar but he is keen to include local people too. Anyone interested should apply by email to Moira.Hansen@glasgow.ac.uk