Memorial Service for Professor Archie Duncan
Issued: Wed, 23 May 2018 09:00:00 BST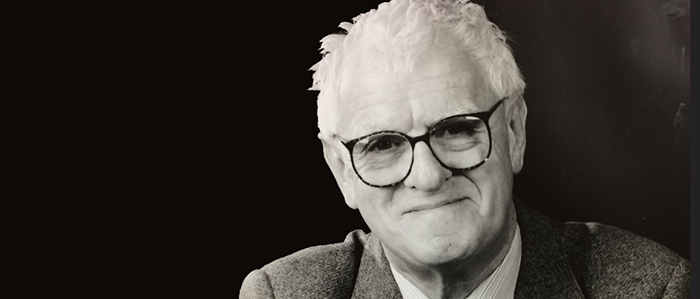 Dozens of people turned out to pay tribute to a former UofG professor.
At a memorial service held on 22 May 2018, family, friends, former colleagues and students paid their tribute to Professor Archie Duncan, who died at the end of last year aged 91.
Professor Duncan, FBA FRSE, was the former Professor Scottish History and Literature from 1962 to 1993 and former Dean of the Arts Faculty, Clerk of Senate and Dean of Deans at the University.
The memorial service held in the University's Memorial Chapel was led by the Rev Stuart MacQuarrie, the University's Chaplain.
Professor Dauvit Broun, Chair of Scottish History, said: "This is our way of thanking a very diligent servant of the University and inspiring teacher. But also to commemorate a distinguished Scottish and international intellectual figure who spent most of his career at Glasgow."
Professor Broun added: "Archie was widely liked and respected and various distinguished colleagues and alumni attended his memorial service to pay tribute to an inspirational historian, scholar and teacher. "
You can read Professor Broun's tribute to Professor Duncan, published earlier this year, by clicking here.
---