UNESCO role for College of Arts PhD student
Issued: Mon, 16 Apr 2018 17:00:00 BST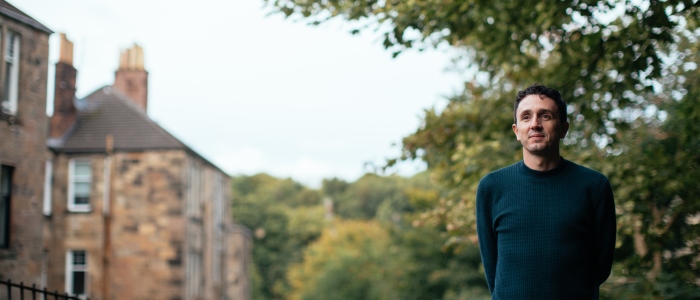 Richy Carey, a composer and sound artist based in Glasgow and a PhD Student in the College of Arts, has been appointed as the first Glasgow UNESCO City of Music Artist in Residence.‌
Working with a range of community groups and choirs across the city, and supported by Glasgow Life's Arts and Music teams, Richy will create a new film and choral work, Accents, investigating the idea of accents in Glasgow today.
He will also develop ways in which the finished work can be shared internationally, creating new connections through the UNESCO Cities of Music network, which includes Salvador, Brazil; Katowice, Poland; Adelaide, Australia; Sevilla, Spain; and Chennai, India.
As an artist, Richy is interested in how whose voices are amplified by the architecture of a space. The new choral work will actively encourage the different rhythms, inflections and sonorities of multiple accents to bend and shift around each other, exploring the patterns of difference that makes.
It will be composed in a form that can be easily adapted for performance by choirs in other UNESCO Cities of Music to present the unique identity and accents of their own city.
The work will be premiered in a public performance at Glasgow Royal Concert Hall in March 2019, when all the choirs and participants will come together to perform the score live alongside the film.
This residency is supported by the Scottish Graduate School for Arts and Humanities, the world's first national graduate school in the Arts and Humanities which offers training and support to doctoral researchers in Scotland.
---