A Precarious Balance: Hate Speech and Free Expression
Issued: Fri, 20 Apr 2018 14:50:00 BST
How can we protect free expression while at the same time tackling hate speech? Scottish PEN held its annual symposium at the University of Glasgow this year exploring the complex issue of Hate Speech.
This symposium held on 20 April 2018 was a partnership between Scottish PEN and the University of Glasgow and sought to pick apart this complex issue to figure out what can be done to better understand this issue and strike a balance between free expression and the protection of others.
Leading experts from Scotland and around the world took part including Nighat Dad, the Executive Director of Digital Rights Foundation; Pauline Kelly, Media and Campaigns Officer of Amnesty International Scotland; Dave Scott, Campaign Director of Nil By Mouth; Rebecca Marek, Parliamentary and Policy Officer of the Coalition for Racial Equality and Rights and a representative from Stonewall Scotland. The session will be chaired by Andrew Tickell, law lecturer at Glasgow Caledonia University.
Professor Gerard Carruthers and Dr Helen Stoddart of the School of Critical Studies are helping to organising the event with PEN. Professor Carruthers is also Board member and Trustee of Scottish PEN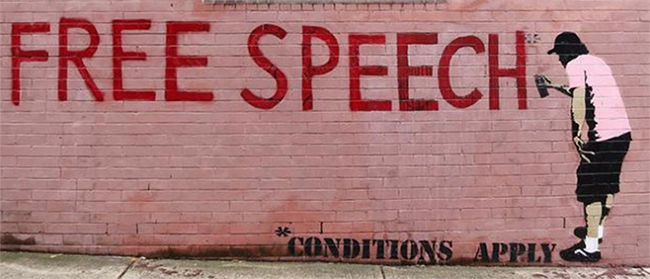 ‌
---