UofG to host MLA International Colloquium in 2021: A first in the UK
UofG to host MLA International Colloquium in 2021: A first in the UK
Issued: Fri, 23 Feb 2018 15:00:00 GMT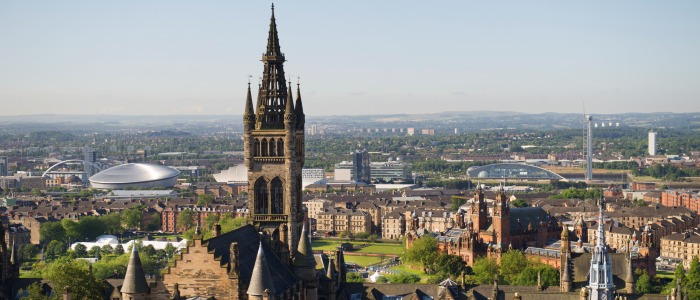 ‌
Glasgow will be the host city for the 2021 Modern Languages of America 2021 Colloquium.
Founded in 1883, the Modern Languages Association of America (MLA) is the largest national umbrella organisation for Modern Languages study and research in the world, covering a wide range of disciplines in the humanities, including English and Comparative Literature.
Their annual convention takes place in North America over the winter break; it is the largest scholarly meeting in the humanities, serving as a point of encounter and exchange for thousands of members, both North American and international.
The MLA has recently begun to hold summer International Colloquia outside the United States. After working closely with Glasgow City Council, the City's Conventions Bureau, the Scottish Event Campus Centre and the College of Arts for over a year on putting together a bid, Professor Michael Syrotinski (SMLC) has recently been successful in securing Glasgow as host city for the 2021 Colloquium, from a shortlist of six strong contenders worldwide.
The selection was announced in December last year following site visits to all locations, and it will be the first time the MLA has come to the UK.
Professor Syrotinski said: "I am delighted and proud that Glasgow has been chosen to host such a prestigious event, which will attract many well-known scholars in the humanities from across the world. It is a real coup for SMLC, the College and the University, and will do a great deal to enhance the reputation of Modern Languages and humanities research more broadly at Glasgow."
The exact dates of the colloquium are still to be confirmed, but are likely to be in June 2021. More details will follow as planning and preparations get underway before long.
---