Glasgow PhD students taking part in SGSAH internships
Glasgow PhD students taking part in SGSAH internships
Issued: Fri, 16 Feb 2018 16:01:00 GMT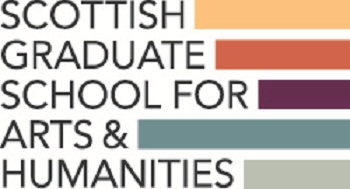 Four doctoral researchers at the University of Glasgow have been successful in securing placements through the Scottish Graduate School for Arts & Humanities 2018 Doctoral Internships and Artists in Residence Programme.
As part of the 2017/18 cohort, Richy Carey will be in residence with Glasgow Life and UNESCO City of Music. Pernille Ravn is developing digital educational kits for schools with Archaeology Scotland. Ela Orleans will spend time in residence with Deveron Projects developing a piece of public engagement work. Angie Spoto will work with HIV Scotland looking at public perceptions of people living with HIV.
In total, 22 Glasgow researchers have participated in the SGSAH programme since it began in 2015, working with organisations including BBC Scotland, National Trust for Scotland and Glasgow Women's Library.
The Scottish Graduate School for Arts & Humanities (SGSAH) works in partnership with organisations from all sectors to create paid doctoral internship and artist residency opportunities for arts and humanities postgraduate researchers at Scottish institutions.
For further information, please contact enquiries@sgsah.ac.uk or visit SGSAH's‌ website
---