From Glasgow to Atlanta
From Glasgow to Atlanta
Issued: Fri, 16 Feb 2018 14:00:00 GMT
Staff from the College of Arts represented the University of Glasgow at a major US honours conference in the heart of Georgia.
Dr Ronnie Young of Scottish Literature attended the National Collegiate Honors Council Annual Convention in Atlanta from 7-11 November 2017 to represent the Principia Consortium, a Glasgow-based partnership with 24 Universities and Colleges from across the States, who collectively send around 20-30 students each semester to study at the University.
As well as getting the chance to meet with consortium partners from across the States in one place, Dr Young met with honors directors from other institutions and US students who attended the event.
Dr Young said: "It was a great experience representing the College at Atlanta. While colleagues have met with our Principia partners around previous NCHC conventions, this was the first year the University sponsored the NCHC. This gave us entry to the event itself for the first time, plus a vendor's stall which enabled us to chat directly with honors students interested in study abroad as well as a number of prospective postgrad students.
"Glasgow was the only UK University represented in Atlanta, and therefore generated considerable interest among delegates, as well as having a visible presence on sponsor's banners and throughout the multi-storey conference hotel."
As part of its internationalisation program, the College plans to send staff to the NCHC being held in Boston this year, and Dr Young also has an invite to visit the University of Wyoming and speak to their students about study with Principia at Glasgow.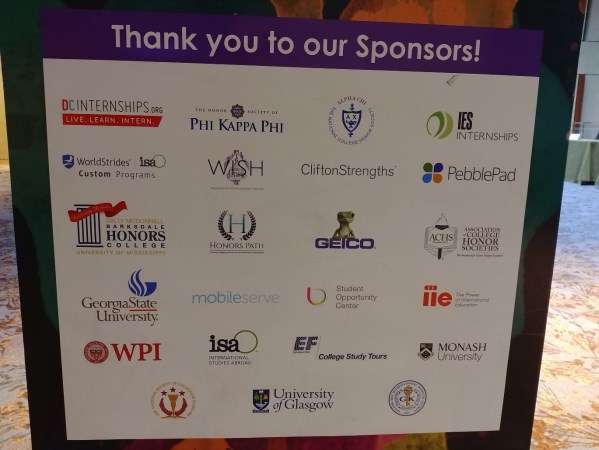 ---