Govan Young on the International Film Festival Circuit
Govan Young on the International Film Festival Circuit
Issued: Thu, 08 Feb 2018 10:00:00 GMT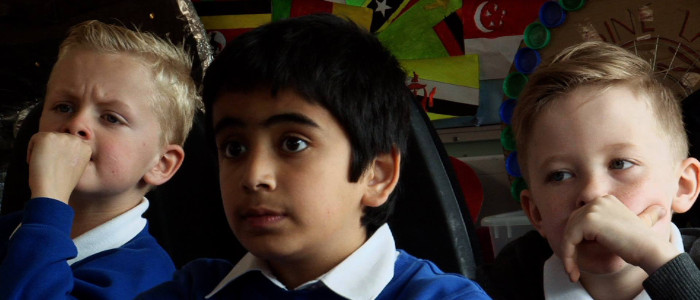 Govan Young has been making its rounds on the International Film Festival Circuit.
The film follows a class of children from Pire Park Primary School in Govan on the southside of Glasgow as they embark on a journey to find the lost kingdom of Strathclyde. As they do so, they encounter kings and Vikings as they learn about where they live, where they come from, and who they are.
The film was co-directed and produced by Dr David Archibald of the University's School of Culture and Creative Arts and it has screened thus far in Canada, Greece, Malta, Peru, South Korea, the UK and the US. In January, the film was exhibited at the Bangladesh International Children's Film Festival and further screenings are forthcoming at film festivals in Norway and France.
You can keep up with the film's progress via the Facebook page and Twitter account.
View the Govan Young film trailer
---