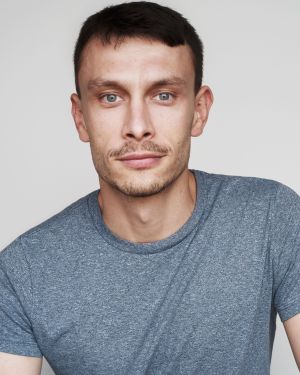 Connect with Richard:
Visit Richard's webpage and find out about upcoming shows
Find out how to get involved in Student Theatre at Glasgow (STAG)
Richard Gadd
The writer, comedian and actor who isn't afraid of hard graft and taking a gamble
Degree: English Literature / Theatre Studies (2011)
As a student at UofG Richard travelled the UK performing and regularly taking shows to the Edinburgh Fringe, unbelievably he never missed a single lecture or tutorial during his four years of studies. This commitment and drive set him on an award-winning career path as a writer, comedian and actor, and here Richard shares his professional highs and lows.
Richard's 2016 show 'Monkey See Monkey Do', written about his experience of being sexually assaulted and his subsequent battles with mental health, won the prestigious Edinburgh Comedy Award. In this episode Richard talks about his anxiety ahead of performing the show and how writing from a place of personal experience was deeply cathartic.
His debut play 'Baby Reindeer' premiered at the Edinburgh Fringe in 2019 and was another profoundly personal narrative exploring obsession and delusion. The show was Olivier Award nominated in 2020.
Richard is also a successful actor, starring in BAFTA-nominated BBC2 drama 'Against the Law', in BBC3's 'Clique' and E4's 'Tripped'. He has also written episodes on Netflix's 'Sex Education'.
In this episode Richard shares his tips for budding writers and performers. He encourages you to follow your gut and to write from a place of experience, and explains how hard graft and taking the odd gamble have helped to shape his success.
Please note this episode contains references to sexual assault and harassment.
What's your soundtrack?
With - Alex from Student Theatre at Glasgow (STAG), with 3 awesome tracks to his student theatre journey, now added to the UofG SoundTracks Spotify playlist!