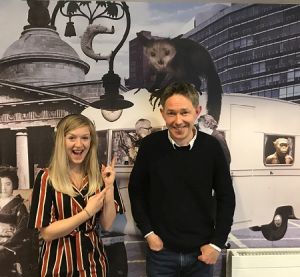 Connect with Mick:
Mick Cooke
The Pharmacology Grad who won a Brit Award
Degree: Pharmacology (1995)
Mick Cooke is a BAFTA Award Winning Composer for film and television. During his studies at UofG he decided to pursue his career as a musician and became one of the founding members of the well-known Scottish indie band, Belle & Sebastian.
Mick played the trumpet in Belle & Sebastian for fifteen years, in 2013 he decided to leave so that he could concentrate on composing full-time.
Today, Mick composes music for films, children's TV, and theatre.
In this Sound Tracks episode Mick shares his advice for building connections in the creative industries and reminds us how important it is to pick ourselves up and get out there, even after a knock back… you never know where it might take you (in Mick's case it took him to the Brits, where he and his fellow band mate picked up a Best Newcomers award).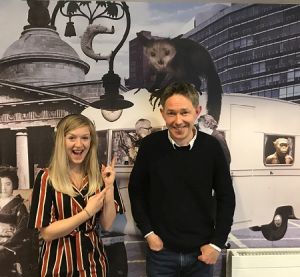 Connect with Mick: