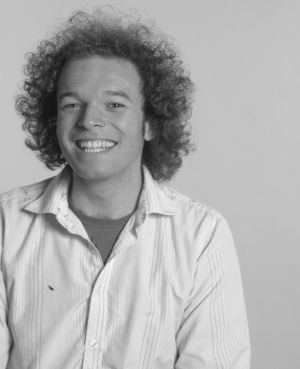 Connect with Jude:
Hear more from Jude about student and graduate opportunities by watching his YouTube series
Jude Pullen
The Product Design Engineer who has sent superman into space
Degree: Product Design Engineering (2009)
Jude Pullen is an award-winning Product Design Engineer and Technologist with a fascination for solving unconventional problems – both mechanical and human. Jude has worked for numerous well-known brands such as Dyson, Speck Design and Sugru. Jude found inspiration of his home county of Cumbria and many of his designs are made from organic forms, dynamic structures or independent relationships within the natural world.
From fire-fighting robots and Superman Space-pods, to medical devices for the NHS and life-changing inventions for terminally ill children… Jude has worked on a diverse range of challenging projects across the world. Today, Jude is the Senior Manager, Technology Scouting & Direction Design at Lego.
In this episode of UofG Sound Tracks we hear about Jude's shares his insights into how to make the most of second chances and how a 3.00pm beer could transform your career prospects.