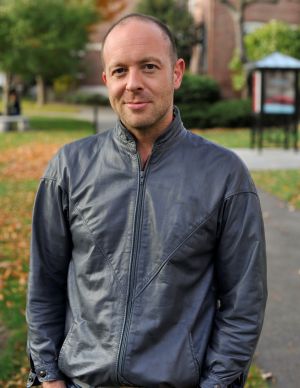 John Tiffany
The Theatre Director who brought the magic of Harry Potter to stage
Degree: Classical Civilisation/Theatre Studies (1994)
John Tiffany is one of UofG's most prestigious alumni working in the creative arts. He's worked on internationally acclaimed productions, winning numerous accolades including two Tony Awards and two Olivier Awards!
In this very special episode of Sound Tracks we hear about John's journey from a UofG Biology student, to becoming Associate Director at the National Theatre of Scotland and most recently Directing Harry Potter and the Cursed Child.
This funny and thought-provoking discussion is packed with John's advice for aspiring young creatives and how to truly shine at auditions and interviews, the challenges of getting into the arts today and the importance of diversity in the sector.
Listen out for: How he brought the magic of Harry Potter to life using Victorian illusions and how he really feels on a show's opening night.